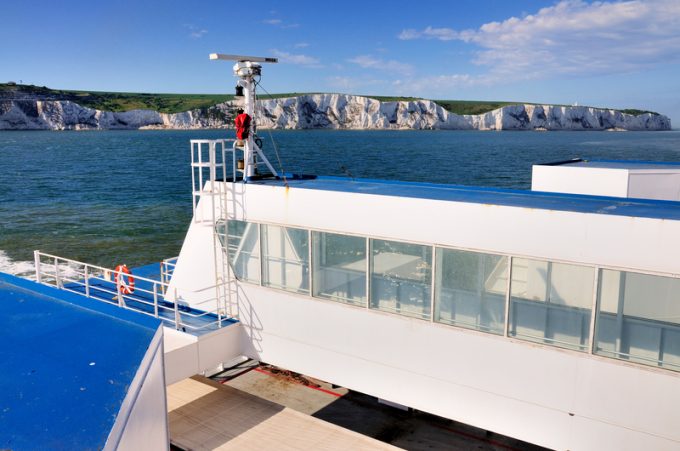 "Brexit tribalism" is at the heart of the furore surrounding the UK government's decision to award Seaborne Freight a contract for ro-ro services in the event of a no-deal Brexit.
A media storm  broke last week with news that the start-up had been awarded a £13.8m contract to provide ferry services into the port of Ramsgate.
One source close to the industry told The Loadstar: "It is overblown nonsense, in so far as Seaborne's ability to perform services is concerned. It is nothing but Brexit tribalism.
"No one in the media appears to have actually spoken to anyone with any industry knowledge. If they had, they'd know it is not uncommon to secure contracts before actually kicking-off services. This is because the margins are so thin in this business."
With the prospect of a no-deal Brexit, there have been fears of major congestion at the port of Dover as a result of the need for enhanced customs checks. This has led to a major effort to find additional port capacity to spread the load of lorries coming in and going out.
Alongside Portsmouth and Poole, Ramsgate has been earmarked as an alternative, with the Kent port working to improve its capabilities to handle freight services.
It said: "Ramsgate could play a role in supporting post-Brexit resilience by offering an alternative route for some cross-Channel traffic.
"As part of this the council has reviewed the capability of the port to provide capacity, which, with an investment of £26m, includes the potential for up to 24 sailings a day.
"This would create capacity to divert 3,360 lorry movements a day from Operation Brock, from the M20 and M26, significantly reducing pressure on Dover during peak traffic flows."
A port spokesperson confirmed it had spoken with Seaborne on provision of services, adding that the company was responsible for the dredging under way in Ramsgate  to allow it to cater for a wider variety of vessels.
But there remain some industry concerns. One source asked: "How does Seaborne intend to get access to ro-ro vessels at the moment? A broker told me getting ro-ros presently is like finding hens' teeth.
"Seaborne won't be buying vessels, it will be chartering them and, from what I'm hearing, that's next to impossible."
However, another industry source countered: "Everyone said that back in October, and somehow Brittany Ferries and DFDS have succeeded."
The government has awarded Brittany and DFDS the lion's share of its £100m investment in ro-ro capacity.
Meanwhile, while one source said the furore surrounding Seaborne's capabilities was overblown, there was the question of why that contract had not gone out to tender.
"The claim seems to be that the government did not have time to put the bids out to tender," the source told The Loadstar. "But tenders can be made by email so I'm not sure I'd buy that – there was time to consult established companies on this."
There has been speculation that, having found capacity with Brittany and DFDS, the government felt pressure to add a UK operator to the deal – but there are none currently.
"At the heart of this problem is that those awarding these contracts – civil servants – have absolutely no idea how the industry works," the source said. "Why should they, they are not involved in the business day-to-day, but the fact they decide they are qualified to make these calls is problematic."
The decision to select Seaborne has seen the government accused of cronyism, the operator reportedly having links to one of the Tory party's largest donors.