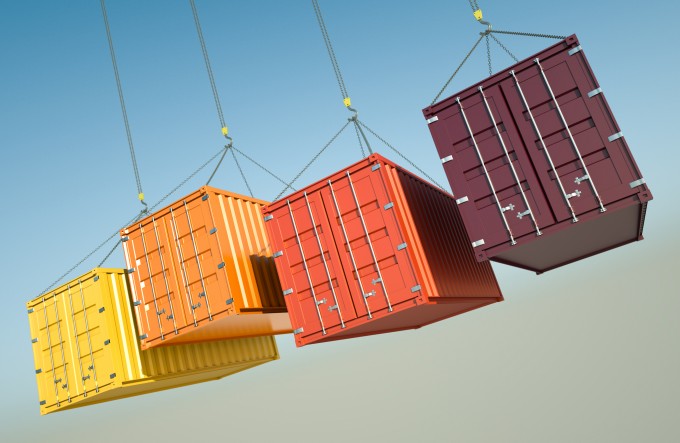 Container spot rates on the major tradelanes were stable this week, but with headhaul vessels running full and cargo being rolled, rates are likely to spike soon.
This week's Shanghai Containerized Freight Index (SCFI) recorded a 3.3% uplift for rates to North Europe, to $959 per teu, and a 0.7% rise for rates to Mediterranean ports, to $915 per teu.
One carrier source told The Loadstar this week that all but a few of the weaker Asia to Europe carriers were full, eastbound.
"We are being selective on what cargo we take," he said, "at the moment we are not so much interested in spot business as our contracts are keeping us busy."
Indeed, this week a sailing from Asia to North Europe of Maersk's 2nd generation Triple-E, Mumbai Maersk, with a nominal intake of 20,568 teu, claimed a world record for the most containers loaded onto a ship, with a cargo of 19,038 teu.
The figure beat the previous record of 18,215 teu held by the carrier's 1st generation Triple-E, the Madison Maersk, in 2015.
The achievement is all the more remarkable as the Madison Maersk's record came on the backhaul voyage, thus the ship would have been topped up with empty containers for repositioning in Asia.
Looking further forward, and designed to underpin rate levels ahead of the winter slack season, this week saw THE Alliance announce a number of blanked sailings from Asia to North Europe and the Mediterranean, timed around the early October Golden Week Chinese holiday period.
Meanwhile, on the transpacific route, shippers are seeing their containers rolled over – in some cases from more than one sailing – as the peak season heats up, buoyed by US retailers requesting orders to be brought forward ahead of 1 September trade sanctions.
After a surge in spot rates in previous weeks the Asia to US components of the SCFI paused for a breather before a likely renewed spike in spot rates in the coming weeks.
For Asia to the US west coast, the SCFI recorded a 1.9% increase in rates to $2,126 per 40ft, while for east coast ports, rates edged up slightly by 0.4% to $3,329 per 40ft.
Anecdotal reports suggest that some shippers are being obliged to pay a premium of $500-$600 per box to guarantee shipment on nominated vessels.
Commenting on the current transpacific capacity crunch on his LinkedIn blog, Lars Jensen, CEO and partner at SeaIntelligence Consulting, said containers being shut out of sailings was, in the long-term, a "positive development" for shippers.
He said the alternative of "continued excess capacity, even in peak" had the consequence of carriers blanking sailings "left, right and centre", and thus disrupting shippers' supply chains. This he said was "clearly not in the shippers' interests".
He added that although it was "early days", the current developments on the transpacific could be seen as a precursor to a "more stable market" on the route in the coming years.