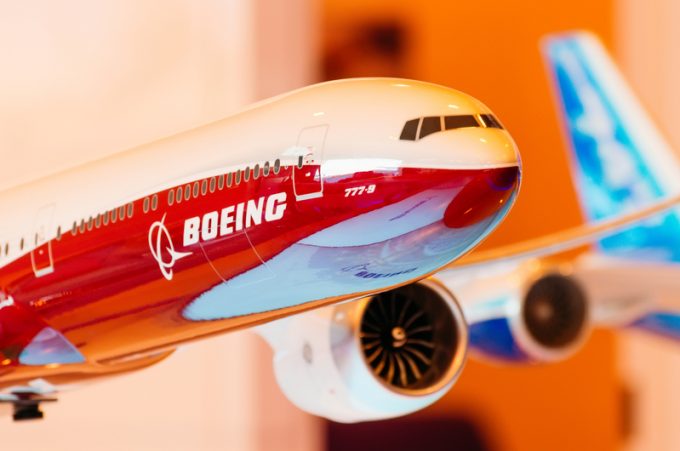 All-cargo aircraft must continue to shoulder a higher share of international freight flows, as passenger networks are expected to take years to recover – widebodies plying longhaul sectors being the last to return to normal.
Boeing's recent 10-year market forecast shows the impact of Covid-19 on passenger travel and the need for aircraft to serve the market, and predicts 18,350 jet aircraft deliveries over the period, which is 11% lower than its projections a year ago.
And a larger portion of the new aircraft than before will be used for replacement rather than fleet expansion, according to the manufacturer.
"We're a long way from the bottom, which was mid-April, and it's a long way back from here to full recovery," said Darren Hulst, vice-president of commercial marketing.
Boeing estimates it will take three years for travel to return to 2019 levels, and a few more beyond that to get back to long-term growth trends.
The international longhaul market will be the last to return to strength, which means sales of large widebody jets are facing the longest slog. Boeing's prediction for widebody sales is down 15% from a year earlier, whereas narrowbody plane sales projections have been lowered 11%.
"Freighters will be very near and dear for the next three years," said Tom Crabtree, regional director, Boeing market analysis – air cargo. This year they have been working 17% harder than last year in terms of their share of global traffic.
Whereas airlines have been deferring deliveries of passenger aircraft, some parked freighters have been reactivated, and planned retirements postponed. According to Mr Crabtree, Boeing has been having discussions with airlines about a possible acceleration of freighter deliveries, and demand for conversions has been strong, he added.
The manufacturer could ramp-up output of its 777-200 freighter, which is built on the same production line as its passenger counterpart.
The dearth of airfreight capacity has prompted speculation about a more strategic approach to cargo traffic and an elevated interest in freighters. The Chinese government has signalled that it wants the nation's airlines to use more freighters, and the Hungarian government acquired an A330 freighter for emergencies, but other national administrations have not shown much inclination to follow suit.
Commercial carriers could acquire cargo aircraft, but this alone would not be enough to establish a viable operation.
"It takes time to train and cultivate talent and it takes time to develop cargo business," Mr Crabtree said, adding that many previous attempts to build up freighter operations had foundered.
Boeing's new forecast for the next 20 years projects demand to grow at a compound annual rate of 4%, "led by the robust markets in Asia and acceleration of e-commerce". It predicts demand for 2,430 freighters in the 2020-2039 period, with 930 new widebodies and 1,500 converted cargo planes. Accounting for replacement of older models, these deliveries will swell the global freighter fleet to 3,620 by 2039, up 62% on the 2,010 cargo aircraft in action last year.
For the foreseeable future, feedstock for conversions will not be an issue, as airlines have trimmed down their fleets.
"We were struggling to obtain feedstock for our 737-800 and 767 conversions. Now that's not the case," said Mr Crabtree.
In light of carriers' financial situations, conversions should appeal more than acquisitions of new aircraft. IATA recently warned that airlines stood to lose nearly $130bn this year. In June, it predicted a collective shortfall of $84bn. It said median airline cash reserves at the current burn rate could last 8.5 months.
So far, more than 30 carriers have failed or entered bankruptcy restructuring.