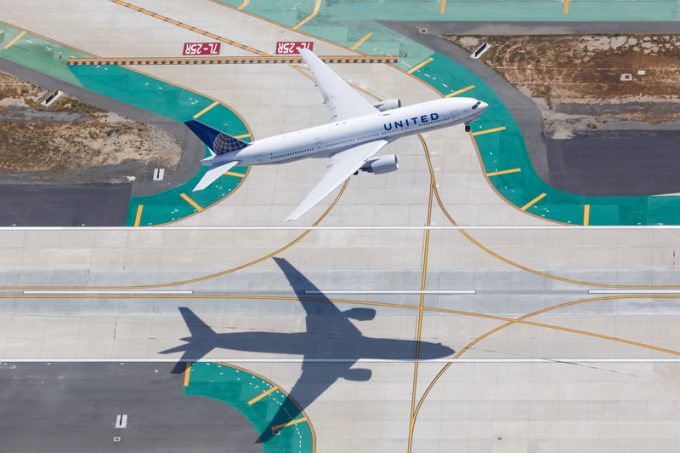 Boeing 777 freighters will remain in the skies despite the recommendation to ground some B777 aircraft following a United Airlines engine failure on Saturday over Denver.
Yesterday, Boeing said it "recommended suspending operations of the 69 in-service and 59 in-storage 777s powered by Pratt & Whitney 4000-112 engines, until the FAA identifies the appropriate inspection protocol".
Only 777-200s and 777-300s are affected, and not all of those have the P&W engine type under scrutiny. 777 freighters are powered by GE90 engines.
Japan's Civil Aviation Bureau issued a directive to temporarily suspend the operations of any 777 powered by PW4000 engines, which affected both Japan Airlines (JAL) and All Nippon Airways.
JAL said it had already suspended operations of the aircraft on Sunday, adding: "We were taking the necessary steps to verify if any additional maintenance actions need to be performed on the applicable aircraft."
According to the Aviation Herald, a JAL 777-200 suffered engine failure – a P&W 4084 – in December as it left Okinawa.
In all, the directive is thought to apply to 13 JAL 777s and 19 ANA aircraft, while Korean Air has 16 and has also grounded the fleet. Other significant operators of 777-200s and 777-300s are American Airlines, British Airways, Air France and United.
The affected 777s are older, however, and many airlines have already taken them out of service, and the grounding is unlikely to affect cargo volumes. However, cargo could be impacted by a different engine problem, on some 747-400s.
Also on Saturday, a Longtail 747-400 freighter leaving Maastricht for New York suffered severe damage in its P&W engine, which then scattered parts over the ground, injuring one person. The engine was from the same range, but a different model to the one in the United incident. Dutch investigators have launched a probe into the incident.
There are more than 2,100 PW400-94s in the world fleet, on some 717 aircraft. About half of these are 747-400s, according to P&W.
Boeing has yet to respond to a request for comment on the 747-400.