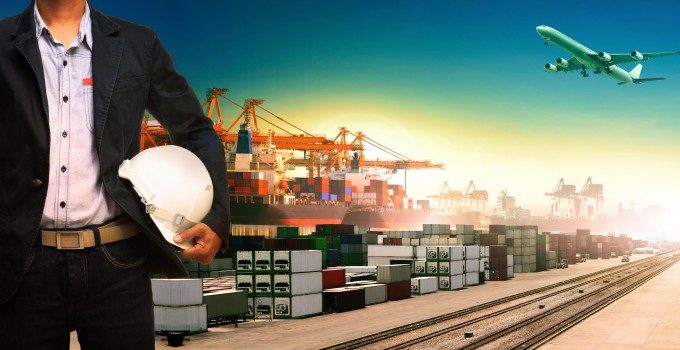 Mid-sized forwarders are waiting for carriers or associations to propel them into e-freight as they remain uncertain about the benefits, The Loadstar has learned.
While the large multinationals are, for the most part, ready to send electronic documents, and many smaller forwarders, through the collaboration between WIN and Champ, now have a platform through which to enable e-cargo, there is some concern that medium-sized forwarders have yet to embrace an electronic future.
"Multinationals are taking care of themselves, and some of the mid-size ones are following that approach – but others are waiting," said Felix Keck, managing director Champ Cargosystems, Germany. "Everyone who does something about e-freight does the right thing – but it is very, very slow."
But one head of air freight at a mid-sized forwarder, who preferred not to be named, said the carriers weren't ready either. "I don't think it is a reasonable comment that mid-sized forwarders will slow this down. I still believe that most carriers are not prepared or even preparing for this, with the exception of those such as IAG, Lufthansa and Swiss World Cargo."
But, he conceded: "Multinationals may be in a better position, as we don't have the luxury of a team of people to put on to the project of implementation, and I suspect many similar sized businesses will have the same resource constraints – including mid-sized carriers."
Both the forwarder and Mr Keck felt that associations such as IATA and FIATA could help engage the air freight community.
"IATA has a role to play, and it needs to get closer to the forwarders," said Mr Keck. "FIATA seems to be geared to small forwarders which have no other means and ways to understand what's happening on a global scale. But it doesn't seem to be pushing the community forward."
The forwarder agreed that associations could have a role to play, but said it was still difficult to see the incentive to embrace e-freight. "The view here currently is that we are watching with interest," he said. "We attended a carrier presentation on e-air waybills some months ago, and we decided it was hard to see what incentive there was for us immediately. We would probably still need to raise HAWBs and attach a document pouch, so only the MAWB would be electronic as I understand it.
"More workshops and incentives might help speed this process up," he added.
E-freight is currently being driven by several carriers, in pockets of the world such as Dubai and Hong Kong. They can do so because of the lack of competition in their markets, or because of political will, said Mr Keck. "There are pockets, niche markets like out of Hong Kong. It seems to work where there are certain conditions which enable some players to force the market. In Hong Kong, you can't go to another airport. Whereas in parts of Europe, for example, if you don't want to participate in e-freight you can escape elsewhere  – and it then hurts those who do it."
But if e-freight is the future, why does it "hurt those who do it"?
"It's the transition period that is difficult," admitted Mr Keck. "You have the costs for both paper and e-freight and you can't eliminate one because you need both. You have to have management behind the concept to get through this stage."
One air freight forwarder said he had heard of concepts before which had failed to take off, and was wary of investing in similar 'white elephants'.
"About 10 years ago everyone was talking about bar code labels and the fact that no freight would be able to be delivered without them," he explained. "We got a bar code printer and set everything up, and yet as of today you can still deliver on a normal label. It might help one or two carriers, but in reality nothing has changed."
Mr Keck said that issue of investment alone was insufficient to delay e-freight. "I've never understood the investment argument, as the prices for a simple solution are so low. If your profitability is so bad, there is a fundamental problem in your business model. If forwarders want to build their own system, then it is a big investment, but they could get an off-the-shelf solution for a low cost. So why not try?"
He added that this was part of the reason that the WIN solution worked. "It would be very difficult to reach small forwarders – we wouldn't have the turnover from that business to justify a trip. So we had to find a different solution. We need to reach them without going by ourselves."
Despite the slow uptake, however, most players seem to think IATA's 20% e-AWB target by the end of this year is possible, if driven by a handful of strong carriers and multinational forwarders. And the air freight forwarder conceded that, as a couple of the carriers he used most were keen to push e-freight, he would at least listen. "For carriers we are using regularly we will engage, subject to our own IT demands and the benefits it will really bring in that relationship," he said.