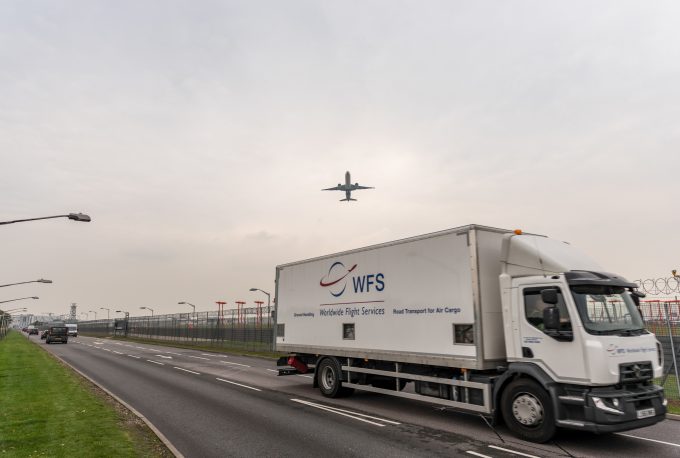 Heathrow Airport has defended its peak season plans – but warned forwarders, hauliers and handlers to change their behaviour to ensure there are no congestion problems.
Airport data indicates that volumes will be as strong, or stronger, than last year, when congestion became a major issue.
Heathrow's operations centre has a plan in place to keep the Horseshoe flowing by managing the flow of vehicles through the control of traffic lights, marshalling and a queue system.

The airport has also doubled capacity at its control posts and now has a new security duty manager specifically for cargo, based in the freight area. It has also introduced an app which shows where any congestion is.
In addition, Segro, owner of the Horseshoe, is putting in extra staff and has paid for an additional police presence.
However, Heathrow remains concerned that other stakeholders don't have their own plans ready, and instead will continue to blame others.
"The community was going to publish optimal times for collection, a plan to open smalls [small doors for packages] and sheds were going to publish their peak times," said Nick Platts, head of cargo for the airport.
"We have been trying to get them to talk together. But I am not aware of any plans or commitments they have made to do things differently."
Forwarders have already expressed concern that the congestion seen at Heathrow last year, which reportedly saw some trucks wait up to 12 hours, would happen again. But Mr Platts said forwarders had failed to come up with their own solutions.
"Expeditors is a good example of a company working to solve a problem. But I am disappointed with the lack of engagement from others, in particular the multinationals.
"We also asked BIFA, but have had no response. What are its members going to do about it?"
Heathrow has also spoken to HM Customs about the the possibility of carrying imports and exports on the same vehicle, and delivering to multiple forwarders.
"One haulier, Goldstar, has got approval for a milk run trial. Consolidating loads is an excellent way of reducing vehicles in the Horseshoe. But it is disappointing that an individual company has had to do it, not an association of companies.
"We need the sheds to plan together, and early. Hauliers need to stop sending vehicles which sit in the horseshoe for eight or nine hours. But the companies don't want them in their own yards.
"Then the sheds say the forwarders don't pick up on time and the forwarders blame the sheds. Everyone blames everyone else.
"But they all need to improve their behaviour. Let's get away from the blame game and work together to make it more efficient."
Mr Platts, talking to The Loadstar on the sidelines of TIACA's ACF last week in Toronto,  pointed to instances where hauliers had taken a tachograph break in the congested Horseshoe, and where forwarders failed to pick up cargo within 10 days, or deliver it three days early.
"It's a transit shed, not a storage shed," he said. "No one on their own can solve the problem, but they all prioritise their own agenda.
"We need to stop passing problems on to the next layer in the chain."
He added that smaller forwarders needed to recognise that "the world has changed and they need to work at weekends. It is no longer OK to deliver Friday for Monday. And companies should park their cars in the multi-storey, not on the horseshoe – but they are reluctant.
"We need new ways of working and much better coordination and collaboration."
Last peak season saw 43 "congestion events" in the horseshoe that spilled out onto the airport. At Easter, there was just one event, after Heathrow brought in new planning.
Mr Platts also called on forwarders to talk to shippers about the best days to deliver cargo – and asked industry associations to help.
"There's a lot more associations could do to make things more efficient, and it's unclear why they are not."
He said the airport was confident that its planning would result in none or few events, although it had classified 11 days as high risk and 23 days as medium risk in the two months when Heathrow expected to see 150,000 tons a month.
"And the forecast is edging up," he added.