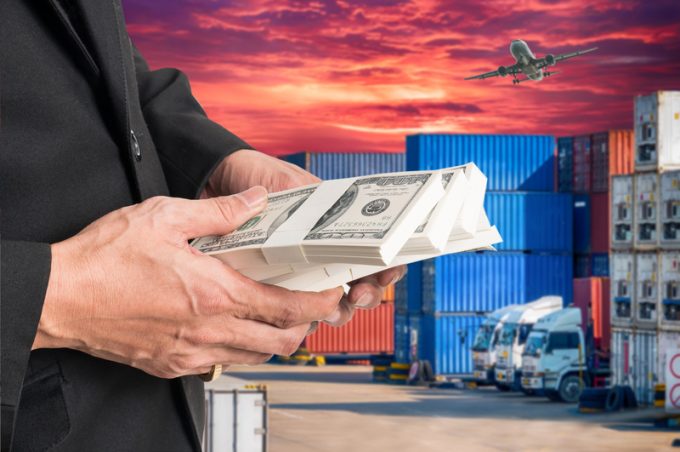 Flexport, the divisive, digitally enabled freight forwarder, will no doubt attract more market attention following its latest valuation: more than $8bn, after it received another $935m in funding.
The money was raised via a Series E round, led by Andreessen Horowitz and MSD Partners, with a strategic investment from Shopify, as well as participation from existing partners.
Flexport said it would spend the cash on accelerating the development of its technology, and expanding into new geographies and markets. It added that it would "further the logistics tech ecosystem by investing in and partnering with new companies in the space".
Founder Ryan Petersen said the investment showed that the "market recognises the need for a tech-enabled logistics ecosystem that has the visibility and resilience to handle unexpected challenges of any scale".
Flexport last year made its first profit of $37m, on sales of $3.3bn. It has raised more than $2bn since its launch, leaving Mr Petersen with an estimated 9% of the diluted shares, according to a fascinating article in Forbes magazine this month.
The article charts the rises, and declines (see SoftBank), of Flexport, including Mr Petersen's "biggest mistake" as CEO – firing 50 staff when the pandemic struck. It also notes the many criticisms of the company, with one forwarder quoted saying: "When Ryan Petersen does his interviews, people in the industry typically get upset because he tends to simplify things a lot. He appears sometimes uninformed."
But among tech and investment companies, Flexport remains popular.
"Global trade is facing historic challenges, which demand innovative approaches that address both the current difficulties and more systemic issues," said David George, general partner at Andreessen Horowitz.
"Flexport's platform, business model and data-driven insights together uniquely position the company to continue making a substantial impact on this multi-trillion dollar industry."
And Mr George told Forbes: "Flexport is the definitive next-gen winner in the space, full stop."
Bob Swan, growth operating partner at Andreessen Horowitz, will join Flexport's board and representatives from Shopify and MSD Partners will join as board observers.
"At Shopify, we see first-hand the challenges millions of entrepreneurs face when running their businesses, with logistics being one of the most daunting complexities in commerce today," said Bram Sugarman, director, product acceleration, at Shopify.
"We are so inspired by the progress Flexport has made in this critical area and are excited to support them in their ambitious mission to modernise the supply chain, breaking down barriers to trade for businesses everywhere."
While most forwarders offer digital platforms, and many observers indicate that Flexport's is similar to those of its rivals, Flexport unerringly wins in the fight for investment, and market attention.