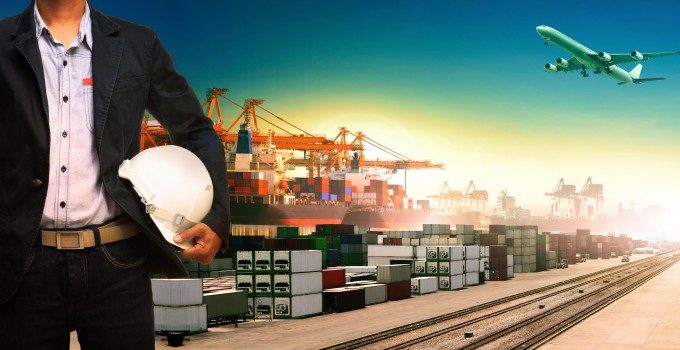 Rumours of what amounts to a fist fight between IATA and the Air Cargo Agents' Association of India just goes to show how quickly talk spreads, like Chinese Whispers, at an air freight event.
While there was no actual physical violence, however, AirCargo India did witness something of a stand-off between roving air cargo ambassador Ram Menen, IATA Cargo chief Des Vertannes and speakers representing small and medium-sized forwarders in India.
The background is probably as interesting as the actual speeches.
India, a market estimated to make about a million carrier payments, has yet to fully introduce CASS, the airline remittance and settlement mechanism used in most countries in the world. Just in case you don't know, invoices are sent for approval to forwarders who are given a week or so to check and pay. The system ensures efficiencies and swift payment and the more it is used, the lower the cost. The agent is allowed three defaults if a payment is late or fails to arrive.
But SME Indian forwarders are resistant, claiming the system doesn't allow them to take a fixed commission and that carriers have too much financial control.
They are, in fact so against the change that they have reported IATA to the antitrust commission in India – you can read the whole story here.
Mr Menen, (who understandably looks more comfortable now with provocative questions than he did before retirement) said from the floor: "CASS can help make the back-end costs be made more efficient. So why is there so much resistance from the forwarders? [Things such as] infrastructure problems are something that take a long time.
"This is a quick fix but no effort has been made. Why? Certain things can be achieved by working collectively."
When debate moderator Sam Katgara, partner of Jeena & Co, failed to pass the question onto the panel, Mr Menen, flanked by TIACA boss Oliver Evans and Mr Vertannes, insisted on an answer.
Keshav Tanna, chairman of the air freight institute for FIATA, replied he had never been against CASS, but he said forwarders had no time to check invoices.
"We have one day to check and pay – and we need  at least a week to check so we know what we are paying."
Perhaps more surprisingly, Shabana Khan, senior director air freight at DHL Global Forwarding in India, backed the concerns of her smaller rivals.
"CASS has divided opinion," she said. "But we haven't seen a concentrated effort to try to bring a larger community to the advantages of CASS. We need to understand the local challenges."
She also – with a remark not heard from a major forwarder for some years – questioned the value of e-freight.
"I don't think Indian forwarders are against CASS or e-freight. But the e-air waybill has been addressed in a partial manner. In India, what it's for is not visible.
"Airlines are doing what is relevant to them, but it might not be successful for the whole chain. Carriers haven't been able to influence some of the key stakeholders. It's going to be a bit of a challenge before the community is receptive. And it's a costly initiative. I'd like to see the full integrated benefit."
Mr Vertannes argued the point that DHL's success was partly founded on having an integrated platform.
He said: "We need to get all the parties to join the dots. Why, as a community can't the Indian industry lobby Customs? They will listen to you."
But Mr Tanna added: "Much as you would like forwarders to be CASS-ready and e-freight-ready, we would like all airlines to be ready as well. The request is that it should be both ways. I'd like to see commitment from both sides, as we can't do both manual and electronic."
Mike Nicholson, regional cargo manager for Qatar Airways, said airlines were supporting e-freight through their membership of IATA.
"I can only say the e-freight push is there. We will do anything possible, not only in India but everywhere, and we will do our part."
Marcel Fujike, senior vp air products and services for Kuehne + Nagel, said that although the process had been difficult, "we are more than ready".
He added: "But airlines are using different standards and upgrading their IT systems and it has taken a long time."
He also called on airlines to use RFID. "I'd like to see active devices in the air – I'd like to see my shipment, and we have the technology."
Mr Vertannes explained however: "I think everyone is ready, but it's not up to the airlines – the regulatory authorities haven't approved the use of active RFID on aircraft."
In this new era of collaboration across the supply chain, it's been some time since forwarders and airlines have squared up to each other. But it would seem, in some pockets of the world, there is still old-fashioned angst between the two – which seems, given market conditions and the challenges facing the industry, something of a waste of resources.