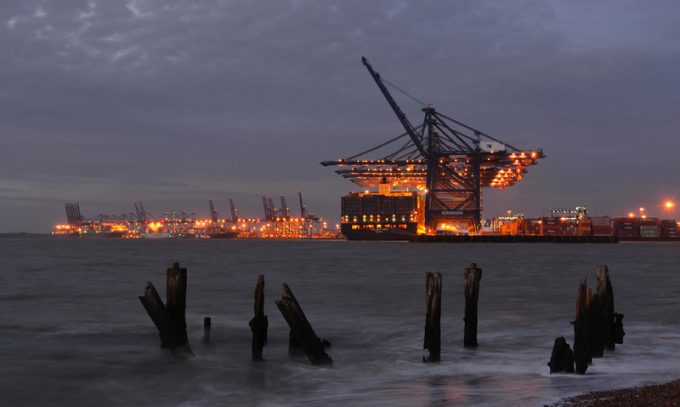 The UK's largest container port is set to be hit by industrial action over Christmas, after engineers at Felixstowe voted to strike over plans to transfer their employment to an outside company.
Some 116 engineering members of Unite this week voted for strike action over plans to transfer a number of them to Universal Tyres.
The stoppages will take place on Friday 27 and Saturday 28 December, and union representatives have warned of wider action across the port early next year over fears that the employment transfer is the beginning of a wider trend of outsourcing the port's workforce.
The engineers are currently employed by Felixstowe Dock & Railway Company, which is in turn owned by Hong Kong-based port operator Hutchison.
Unite regional officer Neal Evans said: "What we have here, if this outsourcing proposal involving Universal Tyres goes ahead, is the thin end of the wedge, which we believe will see a salami-slicing of pay and conditions in the future. This is completely unacceptable.
"At present, the threat is just to the tyre-fitting operation, but we fear that this could affect more of our engineering members, going forward.
"The crux of this dispute is that our engineering members consider that the identity of their employer is a condition of their employment contract and they do not want that being changed unilaterally," he added.
The union, which has another 1,800 members working at the port in other areas, said it would start balloting the entire membership "for strike action and industrial action short of a strike on the outsourcing issue". The ballot will take place between 24 December and 14 January.
Mr Evans added: "This latest ballot is a really powerful shot across the company's bows – however, there is still time for management to row back on these flawed plans that have nothing to do with the smooth running of the port, but are framed to squeeze out the last penny of profit at the expense of the dedicated workforce."