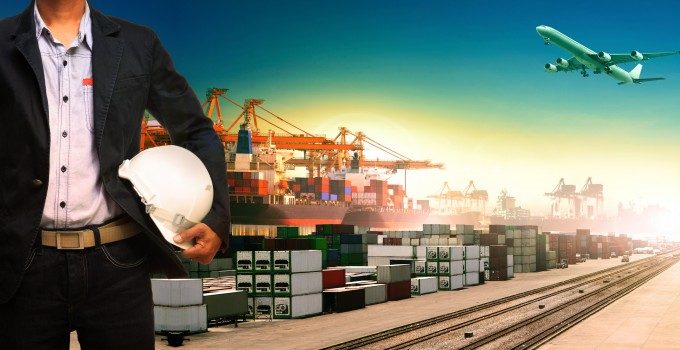 Violence stemming from the Calais migrant crisis plumbed new depths this week with the Freight Transport Association (FTA) repeating warnings that the increasing use of force by migrants attempting to board UK-bound trucks could result in the death of a driver.
This followed the latest rock throwing incident in which a truck operated by Irish haulage firm Virginia International Logistics passed over evidence of the damage to its windscreen to FTA Ireland.
Neil McDonnell, General Manager of FTAI, said: "We understand the terrible conditions under which migrants and asylum seekers are living in Calais. However, nothing excuses violent conduct against freight drivers.
"If this behaviour continues, it is only a matter of time until a confrontation between immigrants and drivers results in serious injury, or worse."
French police appear to be powerless to stop the attacks on trucks accessing the port and which are at the entrance to the Eurotunnel facility, and cumbersome bureaucracy has hampered attempts to arrest the perpetrators of the violence.
The driver of the Virginia International Logistics truck was told by police to report the incident at the police station in town, which would have meant leaving the port and then returning for a second run of the gauntlet, according to FTAI.
Meanwhile, FTA officials again visited the Eurotunnel entrance, close to the French Channel port yesterday, as the violence appeared to worsen on what was expected to be the busiest day of the year for vehicles travelling through Calais. They witnessed thousands of migrants attacking trucks as they queued on the motorway.
FTA manager of road freight and enforcement policy Chris Yarsley said: "I am flabbergasted at what I have seen today; there were literally thousands of migrants benefiting from the queue of slow-moving traffic on the roads around Calais. They were attacking vehicles; breaking the locks of trucks, slashing roofs of lorries and climbing in the back of them.
"French police were highly visible and were taking extreme measures to break up the crowds, including using tear gas and closing the motorway, in order to control the situation, but appeared to be overwhelmed by the numbers.
"The migrants appeared to be organised in their attacks – we were told of disturbances in the town centre which diverted police attention, allowing opportunities for incursion attempts, and migrants took advantage of traffic being slowed on the road outside of the security fencing.
"The situation in Calais is totally unacceptable – the area is clearly in crisis. Truck operators and their drivers are in the firing line – sometimes literally.
"Whatever your views on the plight of migrants and asylum seekers, no-one has a right to threaten, intimidate or physically attack drivers and innocent bystanders."
According to FTA figures, £89bn-worth of UK trade passes through Calais each year and the organisation has previously written to the Mayor of Calais, the UK Foreign Secretary and Prime Minister calling for action on the worsening situation for its members in the French town.