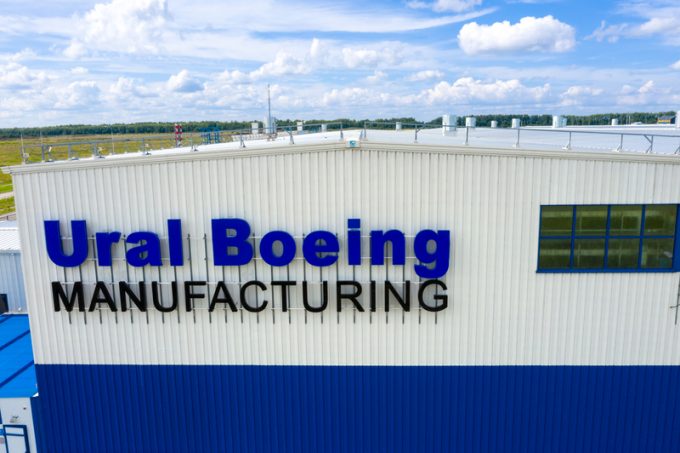 Aerospace and automakers are highly exposed should Russia's Putin regime choose to retaliate against the sanctions imposed by the west and its allies.
A report from Flexport contends that blocked tradelanes, reduced sales opportunities and restrictions of critical Russian metal exports are likely to hit some manufacturers hard, with firms already acting to shore up their capabilities to handle the pressure.
"The automotive industry faces all three challenges – sales, sourcing and operations issues – with palladium, platinum and aluminium globally dependent on Russian supplies," it says.
"Several automakers and parts producers, including tyre-makers, have warned of their reduced ability to import car parts to Russia and will, therefore, cut manufacturing in the country or move production to other countries.
"Luxury car sales and motorbike supplies, particularly from the United States, are also in the process of being restricted."
Major aerospace manufacturers are also moving quickly to restrict their parts exports to Russia, but Flexport notes these firms may also face challenges should access to critical metals be restricted.
In response to concerns surrounding any Russian counter-sanctions package, French jet engine maker Safran has already started to stockpile several months' reserves of titanium.
Flexport said: "The conflict and sanctions are evolving rapidly. Corporate reactions are only at an early stage and face yet another source of increased supply complexities and costs.
"The main area of counterproductivity would come from the impact of higher commodity prices, which have exacerbated longer-term increase in input costs for supply chains."
One shipper told The Loadstar it was already seeing shipping prices increasing again, and expected the impact of increased fuel costs to see the cost of goods climb further still.
But, despite worries over increased costs and complications of doing business, supply chain sources have got behind efforts to cut off Putin's war with Ukraine.
Last week, DSV became the latest multinational to suspend services to Russia and Belarus in response to the invasion, noting that the only goods it would be moving would be those related to medical and humanitarian supplies.
"We underline that we are doing our utmost to alleviate the negative supply chain effects from these measures," it said. "Our teams continue to have a close dialogue with our partners and keep monitoring new sanctions imposed. This to make sure that we can provide counsel to customers as well as ensure that DSV is acting in compliance with all international sanctions."
Meanwhile, DB Schenker has opened a collection point in Cologne for donations to Ukraine, is opening a rail bridge with Deutsche Bahn to deliver humanitarian aid and has set up a hotline to register freight and coordinate collections. Transport is free of charge for donors. Phone: 030-720220640 or click on [email protected]
And Flexport is organising shipments of relief supplies to Ukrainian refugee sites across Eastern Europe. You can donate here.