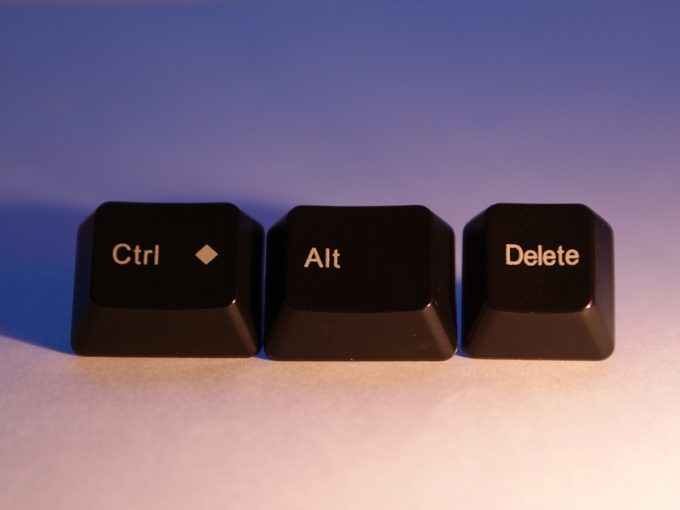 Maersk is to abandon its pioneering, but divisive, foray into blockchain, TradeLens, having failed to garner sufficient commercial interest to cover its costs.
But questions remain as to what will happen to the data from the platform.
"The intent is that the platform will go offline by end of quarter one, 2023," Maersk said.
In its time, TradeLens, launched with IBM, entered into agreements with various shipping big-hitters like Hapag-Lloyd, ONE, CMA CGM and MSC, which signed-up as 'trust anchors', or 'foundation carriers', which enabled cross-compatibility and established frameworks for data-sharing with Maersk – or users.
A live ticker on the TradeLens website shows nearly 70 million containers have been processed and 35 million documents published through the platform.
TradeLens had also garnered sign-ups in more than 20 ports, including PSA Singapore, International Container Terminal Services, Patrick Terminals, Modern Terminals in Hong Kong, the ports of Halifax, Rotterdam and Bilbao, as well as PortConnect, PortBase and Holt Logistics at the port of Philadelphia.
However, Maersk explained yesterday that this interest was not sufficient to cover its costs. IBM reportedly scaled back its investment into the platform early last year.
Rotem Hershko, Maersk head of business platforms, said: "While we successfully developed a viable platform, the need for full global industry collaboration has not been achieved… TradeLens has not reached the level of commercial viability necessary to continue work and meet the financial expectations as an independent business." 
When TradeLens began, many were critical of a perceived over-reach by the world's largest container line, levelling accusations of monopolistic behaviour and attempts to squeeze out forwarders and other small-scale stakeholders. Steve Walker, supply chain expert, and outspoken critic of the platform, called TradeLens "a foolhardy idea… [which] does Maersk no credit".
While Maersk has said it would continue to support "all parties involved" in ensuring business continuity, it conspicuously does not explain what is to become of the vast data collected by TradeLens over its four-year operation. Mr Walker is one of many to have expressed concerns.
"The question is, who owns this data from all the [shipping lines] which have signed up to this?" he asked today. "Does [Maersk] sell it on, to offset costs? There is a need for more information.
"I hope [Maersk] is challenged by other lines on this private data and what is going to happen to it. It will be a worse mess if Maersk decides to sell it to another company setting up a similar hub."
At time of publishing, Maersk had not responded to The Loadstar's enquiries.
Despite a great deal of interest in recent years, blockchain is associated with high costs of entry, thanks to high energy requirements and long wait times during transactions. Its extraordinary potential notwithstanding, peripheral, but highly publicised use cases for blockchain, such as bitcoin and NFTs, have done little to cement its reputation as a serious technology in the eyes of investors.
Vespucci Maritime's Lars Jensen, commenting on social media, said that TradeLens was to some extent "a child born out of the blockchain hype seen five years ago".
But he said its closure "should not be seen as an indication that blockchain does not have a place in shipping – it likely does for some uses. However it is an indication that it is commercial usage which determines the fate of new technological initiatives and not the sophistication of the technology employed."
All eyes are now on DP World, which launched its own competitor service to TradeLens, CARGOES Logistics, in October. Blockchain was said to be "in our product roadmap plans", but "not specifically highlighted", a DP World spokesperson told The Loadstar at the time.
"Blockchain is hard for the average joe to understand," Patrik Berglund, co-founder and CEO of Xeneta, told The Loadstar. "Most business attempts to build something new fail… one needs to fail, statistically, in order for others to succeed.
"It is very brave to try something new, but most will fail, so you have to be bold enough to try different things."