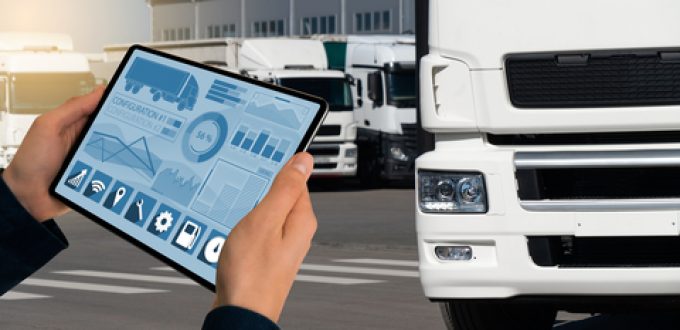 Amid the worsening driver shortage crisis, South Asia-specialist Ezyhaul and DHL have pumped $20m into UK-based digital trucking start-up DigiHaul.
The company connects shippers with truckers through a digital road freight matching platform, building up "one of the UK's largest" transport networks via a base of 700 carriers, and handling over 2,000 shipments per week for FMCG, retail and manufacturing customers.
"DigiHaul provides shippers with immediate access to capacity across the UK with upfront pricing, and gives transporters the opportunity to take on new jobs, enabling them to grow or optimise their operations with new routes and backloading," the company added.
Indeed, it's a business model Ezyhaul CEO Raymond Gillon knows well, having pioneered a load-matching service in South Asia since 2016. Based in Singapore, Ezyhaul has grown to become the region's "largest" digital road freight platform, with operations in India, Indonesia, Malaysia, Philippines and Thailand.
Mr Gillon told The Loadstar investing in Digihaul was a "unique opportunity" he couldn't pass on.
He explained: "Digihaul is leveraging Ezyhaul's technology – we will jointly develop the Digihaul platform going forward which provides a lot of synergies.
"After successfully entering six markets with Ezyhaul, Digihaul is able to leverage this experience and therefore has been able to scale much quicker than they could have done individually.
"DHL in turn adds a lot of value because it is the market leader in the UK. It has a market share of 8%-9% in the UK road freight and distribution market. It has committed to bringing part of its volumes in the UK onto the Digihaul platform, so this means that Digihaul will reach critical mass much quicker than any other startup."
Furthermore, with a worsening driver shortage in the UK, the log-tech trio are hoping to tackle an inefficient network where "around 20% of trucks on the road are running empty".
"Digihaul's technology allows for a much better alignment between supply and demand, through the online marketplace function and the optimisation algorithms," Mr Gillon added. "As a result, the utilisation of vehicles and drivers will go up, which in turn will help alleviate some of the shortages."
Meanwhile, the investment is another indication of the direction the log-tech industry is heading, following the flurry of M&A activity this year.
Mr Gillon said after seeing a lot of young players enter the scene, a few dominant players are now emerging.
"We expect consolidation in the industry – where dominant players are snapping up other players to accelerate growth and drive innovation – will be a logical step in the evolution and maturity of the industry.
"I think we are only seeing the start of this now. If you make a comparison with more mature tech companies like Google or Microsoft, who are obviously dominant players in their respective fields, you can see how M&A has become a tool of their strategy to grow, but also to 'eliminate' the competition. So we're seeing offensive, as well as defensive, strategic moves," said Mr Gillon.