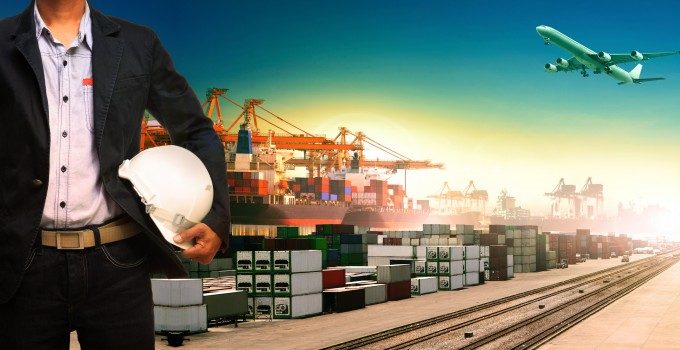 Evergreen's new order of 10 23,000 teu ULCVs will bring the Ocean Alliance close to parity with the 2M alliance in terms of the number of 18,000 teu-plus ships in their combined fleet, leaving THE Alliance well behind, according to Alphaliner.
The Taiwanese carrier officially confirmed in a stock market disclosure last week an order for the 10 mega ULCVs which are to be built at South Korean and Chinese yards at a cost of $140-$160m a unit.
Evergreen has an orderbook of some 566,000 teu, the largest of any of its peers, and on delivery of the tonnage is set to leapfrog rivals ONE and Hapag-Lloyd to take 5th place in the carrier league table.
Based on the current orderbooks of all the carriers, by 2022 the 2M is set to operate 62 18,000 teu-plus vessels, supplied equally by Maersk and MSC, which will just shade the Ocean Alliance with its 61 18,000 teu-plus ULCVs, said the consultant.
As it stands THE Alliance members Hapag-Lloyd, ONE and Yang Ming, together with HMM from 1 April next year, will only have 24 18,000 teu-plus vessels at their disposal, which includes the 12 23,000 teu vessels that will be supplied by the new South Korean carrier member.
It is understood that HMM bringing in these new ULCVs was the major attraction for THE's existing members who were initially reluctant to consider the government-subsidised carrier for full membership.
Nevertheless, assuming the carriers are able to achieve high utilisation levels for the ships, THE Alliance members would appear to be at a unit cost disadvantage against the rival Ocean and 2M alliances.
One analyst who The Loadstar spoke to recently suggested that although the unit cost benefit gap narrowed between 18,000 teu and the new mega 23,000 teu behemoths it would still be sufficient for the operators to win market share on pricing.
"They are roughly the same size in terms of length overall and deadweight so there is probably not going to be much extra cost if any to operate the 23,000 teu ships so revenue from the higher intake will go straight to the bottom line," said the analyst.
The vast majority of these ULCVs will be deployed on the Asia-Europe trade which will mean that 18,000 teu ships and over will become the new norm and dominate the route.
According to Alphaliner data the current average size for a vessel deployed between Asia and North Europe is 15,800 teu, having doubled in the past 10 years.
Notwithstanding the exponential growth of the vessels deployed between Asia and North Europe, the alliances were obliged to cancel no less than 42 Asia-North Europe voyages in the first nine months of the year due to soft demand and have also announced further blank sailings and a temporary suspension of a loop in the final quarter.