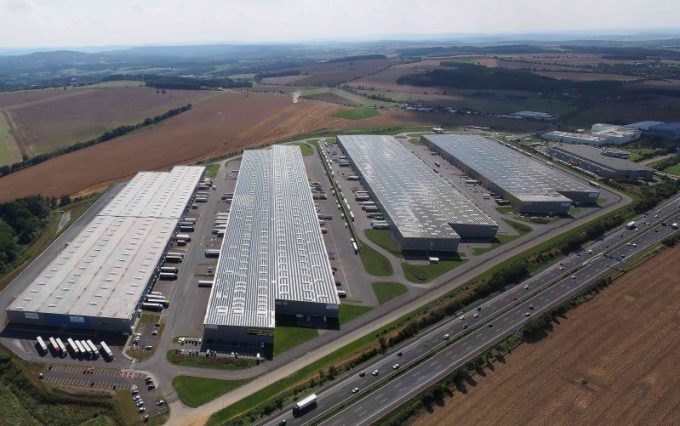 Singapore's sovereign wealth fund, GIC, is set to significantly expand its European footprint with the purchase of Czech-based warehouse developer P3 for €2.4bn.
TPG Real Estate and Ivanhoe Cambridge-owned P3 has spent the past three years in acquisition mode itself, more than doubling its portfolio, which now includes 163 warehouses in 62 locations across nine countries in Europe.
Controlling some 3.3m sq metres of warehousing, a client list including DHL, Yusen Logistics and a host of growing e-commerce fulfilment operators, it also has 300,000sq metres under development at 11 sites, expected to be completed by the end of the year.
Last month P3 completed a €1.4bn refinancing plan. Its acquisition by GIC is expected to close by the end of the year.
Ian Worboys, chief executive of P3, said: "With the backing of TPG Real Estate and Ivanhoe Cambridge we have been able to significantly expand across our core territories and become a market leader. We are excited to partner with one of the world's largest sovereign funds in GIC, and we look forward to delivering the same success for our new shareholder.
"GIC's long-term investment strategy is closely aligned to our own approach – as a long-term owner and developer of high-quality assets."
Lee Kok Sun, chief investment officer at GIC Real Estate, said: "We believe P3's strong growth will continue, given its diversified, income-producing portfolio and substantial land bank. We are confident of the long-term potential of the European logistics sector and look forward to expanding this attractive platform with the very capable P3 management team.
"GIC's extensive experience in investing in logistics globally also allows us to add value to this partnership."
The logistics property sector is a key area for GIC. It is the largest shareholder in Singaporean warehouse developer Global Logistics Properties, which has been involved in a series of deals in Asia and North America
In September, GLP announced the acquisition of a portfolio of US properties worth US$1.1bn, from Hillwood Development Company, cementing its postion as the second-largest property developer in the US.
GLP's global portfolio is now upward of 52m sq metres.