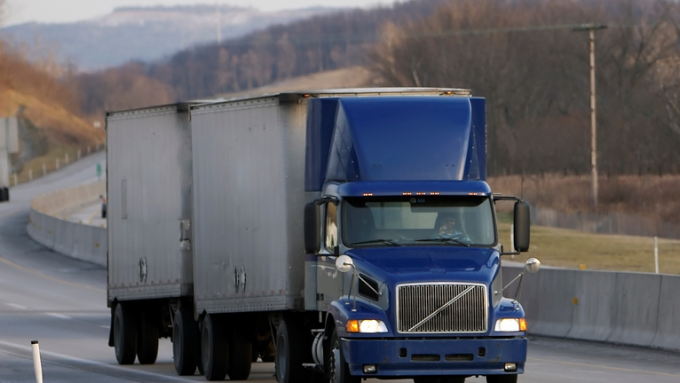 EU regulatory disharmony is restricting hauliers in their approach to decarbonisation and damaging its own efforts to avert climate catastrophe, according to the IRU.
Last week, Germany's Dachser announced it would be converting its entire German swap-body fleet to mega-trailers by 2027, with plans to begin the conversion of its wider European fleet next year, citing an 18% increase in efficiency and associated green benefits.
While welcoming the news, an IRU spokesperson said the EU's "patchwork" regulatory approach blocked haulier access to even more efficient vehicles.
"The EU's regulations, or more accurately a patchwork of regulations in different countries, severely limits the use of more fuel-efficient eco trucks and, in some countries, prohibits them," the spokesperson told The Loadstar.
"For example, we know hauliers use them domestically from bases in Germany and the Czech Republic, but cannot drive them across the border.
"The same is true in Belgium, where regulations even prevent them being driven from one part of the country to another. So, Dachser's new vehicles are more efficient, but much less so than eco-trucks."
The IRU added that, while an 18% improvement should not be scoffed at, the 50% increase in efficiencies derived from twin-trailer eco-trucks would provide a greater solution.
As it stands, some 10 countries in Europe permit the use of eco-trucks, but where those states meet, EU law prevents the vehicles from crossing the borders.
"We're pushing for cross-border pilots this year and next, with pairs of countries in Europe, the Americas and Central Asia (possibly with China also)," said the spokesperson.
"In Europe, there seems increasing traction within the commission for an EU-wide approach and solution, and we think they offer a "no brainer" quick win in terms of efficiency and reducing CO2 emissions per load.
"This does not require 'massive legal change', at least in the EU, where it should just be  a harmonisation of national regulations, as the EU is already a single market. This seems the way the commission is leaning at the moment.
"So, we remain positive that common sense will prevail and that this will happen."