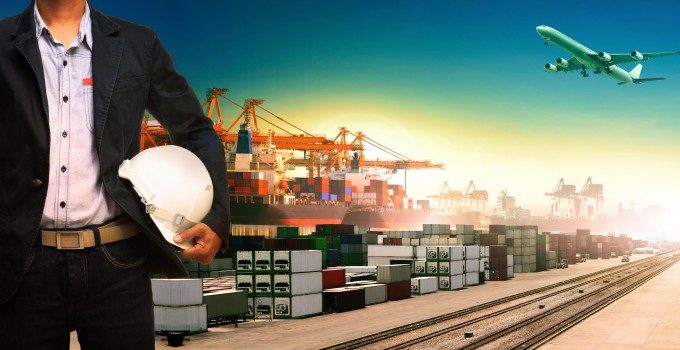 Etihad is the latest airline to push for pharmaceutical handling certification from IATA as it looks to build on last year's significant growth in temperature-controlled pharmaceutical logistics and healthcare traffic.
The Abu Dhabi-based carrier saw passive pharma shipments more than double in 2014, and growth continued at more than 80% in the first quarter of this year. It also started carrying active shipments in January 2014 and saw steady growth through the year. David Kerr, VP of Etihad Cargo, said: "With the current pipeline business, we see a potential for over 80% growth in 2015."
Middle Eastern carriers have exploited their geographical advantage over the last 10 years to develop trade lanes previously dominated by Asian and European carriers. The likes of Etihad, Emirates andQatar Airways are especially well placed to help India's fast-rising pharma producers reach end users in the US, Europe, Africa and Russia, but there are many more potential transhipment opportunities for them to tap into.
"The UK trades strongly with China, Africa and Asia and is seeking to extend those opportunities further," Mr Kerr commented. "The Benelux countries serve Africa, Australia, the Indian sub-continent and Asia; Italy and Switzerland also have strong trade links with the Indian sub-continent and Asia."
The principal challenge for Etihad and its Gulf rivals is to minimise the potential exposure of sensitive cargo to temperatures that can rise above 40 °C.
"Products including blood plasma, tablets, medicines and anaesthetics must be kept within different temperature ranges in compliance with industry and regulatory guidelines, to ensure they retain their integrity and are protected from degradation due to exposure to heat and cold during the transportation process," Mr Kerr explained.
"The current expectation from our clients is that we comply with the Good Distribution Practice (GDP) guidelines set down by the European Commission. We are going through extensive training globally to make sure all our sales agents, ground handling agents and our teams at Abu Dhabi Airport are compliant with the requirements.
"There are gaps in these guidelines, however, as they can be shipper and forwarder-centric. Following IATA's recently launched its Centre of Excellence for Independent Validators (CEIV) to fill those gaps, we are looking to start the implementation by the end of 2015."
Etihad has introduced a series of measures under the name TempCheck to ensure the integrity of pharmaceutical and healthcare products throughout their journey.
Many of the procedures and systems, including temperature controlled ULDs and pre-cooled thermo blankets to protect temperature-sensitive cargo in transit, were already in place. But, Mr Kerr explained, that many shippers and forwarders "require an airline to have a branded product".
TempCheck guarantees priority ground handling and loading for pharma shipments to ensure transfer time to and from the aircraft is no more than 40 minutes. Etihad has also refurbished its temperature-controlled storage facilities at Abu Dhabi to bring them up to pharmaceutical specifications, and is adding new capacity.
Pharma shippers have repeatedly raised issues in public forums such as the World Cargo Symposium in Shanghai in March about lack of feedback when their cargo doesn't fly as planned or required temperatures are not maintained. Some customers have said they are prepared to switch to ocean freight in the search for better value and a more consistent performance.
Mr Kerr said: "TempCheck tracks shipments and follows the standard operating procedures that have been set out with regard to the time taken to move the cargo from aircraft to cool facilities. This allows us to identify quickly where cargo may have been exposed and then put corrective action in place.
"We have also identified a new system that will monitor the temperature of every pharma shipment we carry. Parameters will be set at origin, and the system will alert the Pharma team allowing them to react quickly before a potential temperature deviation occurs."
He accepted that "there's always competition in the market" but added: "Pharmaceuticals by their nature are time sensitive, and thus not well suited to the shipping lines. Given their high value, the lines are hesitant to accept full container loads, while small sea shipments do not benefit from the economies of scale available."
Close coordination between airlines and their supply chain partners – shippers as well as forwarders – is critical to retaining business, Mr Kerr added.
"Shippers are now taking a keen interest in the procedures Etihad Cargo has in place, where we work closely together with the freight forwarders to offer a joint solution, and in some cases provide the shippers with product and route-specific standard operating procedures to make sure their cargo is kept within the parameters they set.
"These conversations also allow us to understand the products we are carrying better and look at the different solutions shippers are using to protect the cargo and the tolerance levels."
This is a two-way process, he emphasised. "Knowing exactly what we do allows the shippers to re-engineer their processes and solutions, mitigating any potential risks that may arise."