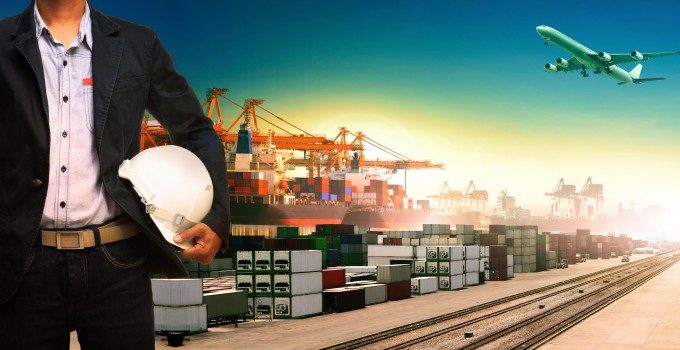 Analysts have blasted the European Commission for its lack of knowledge of Europe's express sector, and its lack of transparency, after UPS announced it was abandoning its plans to merge with TNT Express.
The deal, which has been on the table since March last year, has repeatedly been delayed as the Competition Commission let it be known that it had objections to consolidation in the sector.
"I still don't understand what the objections are," said Joel Ray, head of consultancy at Transport Intelligence, who has closely followed the deal. "The EU seems to have no understanding of how the sector operates and how complex it is. It clearly doesn't understand, and sees problems that don't exist."
In a statement, UPS said it was withdrawing its €5.2bn bid for the Dutch express company, after the Commission told the US operator that it was planning to prohibit the deal.
Scott Davis, UPS chairman and CEO said: "We are extremely disappointed with the EC's position. We proposed significant and tangible remedies designed to address the EC's concerns with the transaction. The combined company would have been transformative for the logistics industry, bringing meaningful benefits to consumers and customers around the world, while supporting growth in Europe in particular."
UPS must pay TNT Express a €200m termination fee.
Mr Ray said: "There's a reason that the EC won't let this go through, which may be political. Perhaps it's because DHL isn't allowed to operate domestic flights in the US. Us, and many others, think it's a mistake. We've done a lot of analysis and we can't see any real problems. I think UPS got fed up with the EC refusing to listen to sanity. There has been no transparency or communication from the EC, and it used pieces of information without looking at the whole picture. Lots of people are quite shocked."
Although the Competition Commission has made no recent public statement, in July it said it had concerns over the reduced number of companies operating in the small package delivery sector. However, UPS had attracted French delivery company DPD as a buyer for some of TNT's operations after objections from the EC.
"The commission was apparently worried about the pre-8am next day delivery market," explained Mr Ray. "But that's about 2% of the whole market, and next day Europe is DPD's main business. UPS has good domestic operations but it's not strong in the cross-border road business."
DHL is thought to be the overall winner from the EC's decision, according to this Transport Intelligence report. The toughest problems fall to TNT, now in a difficult position, said Mr Ray. "What is it going to do? It has loss-making road operations in Asia and Latin America, and its air business is not operating well. It could try to retrench and just become a European road business. It can either close its air business or struggle to compete with three very strong air operators. It also needs to find someone to run it. There's a chance that the EC has effectively reduced competition."
UPS now also faces some choices. Keen to boost its European road services in an attempt to gain from the growth in e-commerce, it could consider GLS, the European parcels arm of the UK's Royal Mail, which is expected to float next year. DPD, meanwhile, is "probably not for sale" said Mr Ray, and added: "If UPS did make a bid for GLS, it would be hard for the EU to back track and not allow the deal."
The news also comes as a blow to Europe's struggling express airline feeder sector, which had hoped that a deal would "shake-up the market," according to one source. UPS had already offered to divest TNT's air business, with Irish group ASL ready to buy the subsidiaries following long and "drawn out" negotiations with UPS. ASL's CEO Hugh Flynn preferred not to comment on the failure of the deal, but it is likely that the company will look for other acquisitions in Europe.
"TNT aviation was profitable and there were also attractive synergy possibilities through combining ASL and TNT aviation," wrote ING analyst Quirijn Mulder, who predicted that ASL's parent CMB would see its share price fall. "The deal would have been very attractive for CMB."