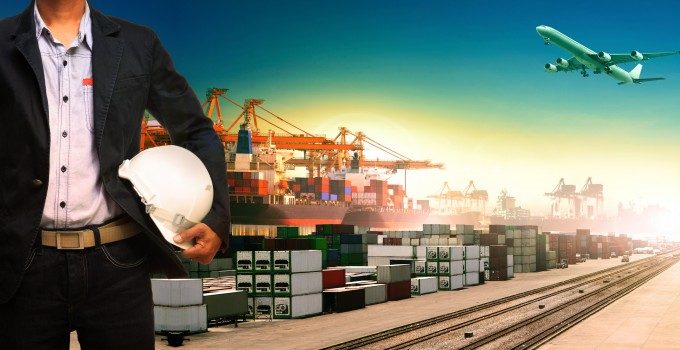 The imminent enforcement of mandatory container weight verification is causing widespread fear of disruption among shippers and freight forwarders, according to a new customer survey by INTTRA, the ocean shipping e-marketplace.
The 410 respondents overwhelmingly expressed concern about the readiness of the ocean shipping industry for the implementation of Safety of Life at Sea (SOLAS) verified gross mass (VGM) regulations, with two-thirds saying they expect moderate or major industry disruption.
Just 30% of respondents expected their company and/or their customers to be compliant when the regulations are implemented on July 1 2016; 48% said they "have their doubts"; while 10% said they would not be ready at all.
Respondents foresee the most disruption in the Asia-Pacific region (42%) followed by Africa (22%).
INTTRA, whose e-shipping platform accounts for approximately one in four global container bookings, has launched a new initiative to coordinate industry-wide collaboration on SOLAS compliance via electronic VGM submission.
One of the key problems with the forthcoming legislation – which was identified at a recent seminar in London organised by the British International Freight Association (BIFA) – is how shippers and forwarders are to submit VGM documentation to carriers.
BIFA policy and compliance manager Robert Windsor, who has spent much of the last couple of years in talks with carrier and regulators about the new legislation, was asked by members if a standard VGM form had been developed. He replied: "No. As it stands, each carrier seems likely to do their own thing."
However, the INTTRA eVGM initiative may address that, as it seeks to foster agreement on a technology standard for digital documentation of VGM submissions, as well as standardising the new business processes required for compliance.
This includes the timeline for VGM submissions to shipping lines, a factor many see as being crucial to minimising any potential supply chain disruptions.
The new SOLAS amendment simply says that the VGM has to be communicated "sufficiently in advance", Peregrine Storrs-Fox, TT Club's risk management director, told BIFA delegates.
"Clearly, obtaining and communicating the VGM needs to be done as easily as possible, but the legislation does not say what the deadlines are, and carriers haven't exactly been leaping to provide what those deadlines are in terms getting the information to them.
"They need to be talking to their customers about this," he added.
The INTTRA initiative aims to facilitate collaboration via an online forum. Over 100 members are registered in the discussion group so far, including APL, BDP International, CEVA, Damco, Hapag Lloyd, Hamburg Sud, Kuehne + Nagel and other INTTRA carriers.
Participants in the initiative do not have be INTTRA customers or work with any specific vendor to execute their compliance operations.
Inna Kuznetsova, president of INTTRA Marketplace said: "SOLAS VGM could be to the ocean shipping industry what Y2K was to the broader business world. These survey results are consistent with that, as they reflect concerns over potential disruption and lack of preparedness.
"We believe that coordinated action can facilitate a smooth transition. That is the basis of the eVGM initiative."
Discussing the survey results and eVGM initiative with The Loadstar, Ms Kuznetsova said key to minimising container supply chain disruption would be ensuring carriers received the VGM prior to creating and submitting their stowage plans, normally between 12 and 24 hours before a port call.
According to Ms Kuznetsova, updating current practices to ensure this happens will prove challenging. For example, SOLAS places the responsibility for verifying weight with the shipper, or possibly with forwarders, depending who signs the bill of lading.
However, forwarders do not normally know the type of container they will receive – and, hence, its weight – from the shipper prior to making a booking with a carrier. Nor would the container be packed at that point. Shippers currently provide the cargo weight with the shipping instructions, but this doesn't include the container tare weight required to create the VGM.
"The stowage plan often happens way before the full set of shipping instructions is received. So providing the VGM information after the shipping instructions is too late for most of the carriers," explained Ms Kuznetsova.
"So there is a need for a message in between – after the booking is made but before the shipping instructions are received, stating the VGM."
INTTRA hopes to use the eVGM initiative to standardise the format of this message and how its accuracy should be verified. It is working with non-profit organisation SMDG to ensure all carriers agree on the data format and the set of fields required.
With just seven months until the new rules come into force, Ms Kuznetsova believes the initiative's success will be defined by minimising disruption, and by creating an understanding between forwarders and shippers on the timing, form, ownership and process of notification.
"There is 150m teu shipped globally, and 99% of it is subject to SOLAS regulations, so saving pain for even part of that community will hopefully ease the congestion and possible delays.
"The initiative can also act as a trailblazer for smaller freight forwarders or shippers who may be lagging behind, showing how they can comply and get access to the same tools and the same approach faster than by doing it on their own," she added.