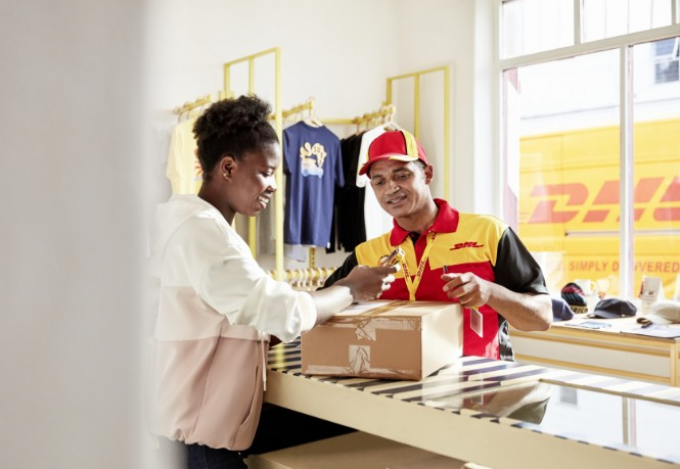 DP-DHL enjoyed a strong third quarter on the back of surging e-commerce volumes, and looks set for a better full-year performance than in 2019.
Revenues in Q3 grew 4.4% year on year, to €16.2bn ($1.65bn), while ebit increased 50% to €1.4bn, and the group now anticipates ebit of €4.1bn to €4.4bn for 2020, against last year's €4.1bn.
Free cash flow increased by more than €750m to some €1.3bn, and the group has raised its forecasts to more than €2bn.
However, 2022 guidance remains the same, at between €4.7bn and €5.3bn, depending on "the shape of the recovery".
DP-DHL said it was expecting "a very strong peak season, in particular driven by e-commerce growth" – but added that to achieve the higher end of the guidance, volume development would need to be matched by "efficient utilisation of the networks".
Group CEO Frank Appel said: "This year, we expect a surge in parcel volumes like we've never seen before. This means the fourth quarter will be exceptionally challenging for our employees.
"We want to ensure that our customers are able to rely on our usual high level of service, even in the face of unprecedented volumes. The investments we've made in recent years in new sorting facilities, in bigger and more efficient aircraft and in the latest IT systems are helping us to weather the storm.
"Even when things get intense once the holiday season is in full swing, this will not change our priorities, which place the health of our employees at the top of the list."
Global Freight Forwarding saw third-quarter revenue rise to €3.8bn, up 2.7%, with operating profit up 25% to €155m. The division noted that margin development in the airfreight business had a "notable effect on earnings and compensated [for] declining volumes".
Capacity was lacking in both air and sea, it added, leading to volumes down 12.9% and 10.5% respectively – although gross profit rose 8.8% and 3.6% as "tight market capacities and stringent cost management have allowed significant gross profit/ unit increases to more than offset the volume development".
Overall GFF profit was down 1%, however, due to less activity in customs clearing and industrial projects.
"Due to the pandemic global transport markets remain challenging," said Mr Appel, calling it a "robust performance".
"And it's not only air cargo capacity that's in short supply," he added. "Ocean freight capacity has also been scaled back further.
"The demand in B2B-driven businesses has not yet recovered significantly. Volumes declined accordingly in the third quarter. Measured against available resources, however, we were able to source cargo capacity successfully for our customers and could thus further increase the division's revenue."
The Express division increased third-quarter revenue by 14.6% year on year, to approximately €4.9bn. Operating profit rose 65.9% to reach a record €753m – despite one-time special bonus expenses of €33m.
The group said the rises were driven by growth in time-definite international express shipments – Q3 volumes being "significantly higher in all regions of the world".
Efficient utilisation of air capacity had led to a record margin of 15.5%, up from 10.7%, it said.
"Air cargo space is … in short supply and demand is turning to dedicated logistics suppliers," said Mr Appel. "Having our own fleet of aircraft in the Express division means we are one of the few suppliers able to provide fast and reliable delivery service for customers.
"At present, our unique express network is very well utilised due to the dynamic development in all regions. We expect Express to also see a particularly intense fourth quarter."
Contract logistics picked up too, but revenues in the Supply Chain division of €3.1bn were below those of a year earlier, at €3.4bn. But Mr Appel said it had seen a "notable recovery" and he remained confident.
However, the group's star performer was  e-commerce. Its two-year-old eCommerce Solutions arm saw revenues rise 26.1% to more than €1.2bn, while operating profit rose from €6m to €76m "as a result of strong volume growth in the private consumer business in Europe and the Americas".
Margins rose on the back of improved cost management, with the operating margin up to 6.2% from 0.6%.
"Our decision to enter the international parcel market proved to be right, and has put us in a position to benefit from the e-commerce boom," said Mr Appel. "Business showed a dynamic development, and revenue and earnings registered significant gains in the third quarter."
Meanwhile, Post & Parcel Germany also saw gains, with volumes up 11.6%, revenues up 3.4% to €3.8bn and operating profit up 5% to €320m.
Mr Appel concluded: "Despite the ongoing challenges all over the world, business was better than we were expecting back in spring and summer. So we're confident about the final quarter, despite rising infection rates in many regions of the world bringing a high degree of uncertainty to any planning."
You can read the full results here