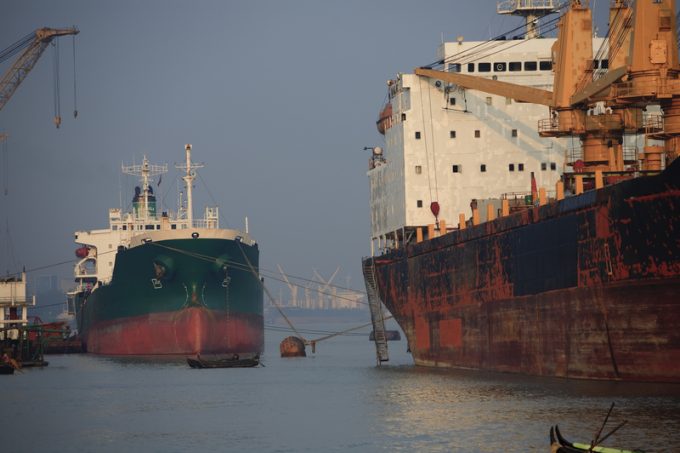 Dubai-based terminal operator DP World wants to invest US$1bn in Bangladesh's container supply chain infrastructure, including ports, rail network and inland container terminals.
The global port giant has tabled a formal proposal to Bangladesh's government after a meeting organised with the Dubai Chamber last month.
Last February, DP World chairman Sultan bin Sulayem and Bangladesh Shipping Secretary Abdus Samad signed memorandum of understanding on a similar proposal.
In its new proposal, DP World says it plans to invest in Patenga container terminal, operate Kamalapur inland container depot and modernise and operate New Mooring Container Terminal (NMCT) and Chittagong Container Terminal (CCT), which are both located in Chittagong port.
More immediately, DP World wants to invest in a build-operate-transfer scheme at Dhirasaram ICD and an accompanying free zone and form a joint-venture with the Bangladeshi government to set up a rail freight operator and equip, operate and maintain Bay Terminal.
"Our vision is to enable Bangladesh to be a connecting landmass to a market of three billion people," said DP World in the concept paper.
It outlines a solution which is effectively an "end-to-end logistics process that creates and connects capacity in phases, which enables steady growth in the short-, mid- and long-term rather than a series of standalone investments".
It added: "DP World is ready to transfer and then co-create a technology platform which will bring efficiencies by bringing all logistics stakeholders into one platform which will get rid of complex and expensive interactions."
This would "bring a trade enabling system that simplifies and harmonises cargo and information flow in an efficient manner".
It expects the investments to bring cumulative economic benefits of $35bn to Bangladesh: $14bn from the logistics corridor and $21bn from the digital platform.
DP World expects its investment and technology transfer will drive increased exports, a six-fold growth in foreign direct investment, an increase in the contribution of the manufacturing sector to national GDP, rapid job creation and the diversification of the country's exports.
Swapon Sagor, a garment manufacturer, told The Loadstar infrastructure investment was key to boosting the Bangladeshi economy, adding: "If foreign port giants are involved, the efficiency will go up significantly."
Bangladesh Shipping Secretary Abdus Samad said the government was hunting for suitable projects for DP World to invest in.
"We are examining the proposal to turn the investment proposal into a reality," he said.