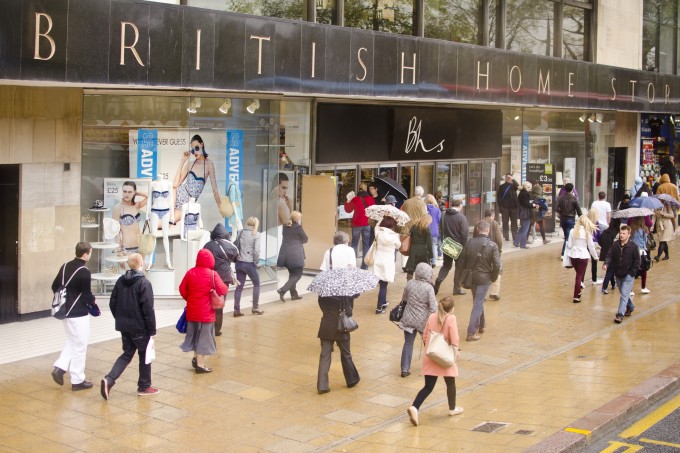 Logistics companies are owed some £2.6m by BHS, the UK's department store chain which yesterday announced its liquidation, with the loss of about 8,000 jobs.
The worst-hit is DHL Supply Chain, which is owed £1.63m, according to a list of creditors put together when BHS entered a company voluntary arrangement in March.
Around 300 DHL warehouse jobs are reportedly dedicated to BHS, raising questions as to whether the logistics company will need to make redundancies.
In a statement to The Loadstar, DHL would only say: "We are continuing to talk to the administrators to seek further clarity around the impact of this week's announcement. It would be premature to comment further at this time."
Also affected is UK logistics company Ligentia, which was owed some £650,000 according to the March document. According to Ligentia, however, it withdrew credit and has now been paid for all services provided since the appointment of administrator Duff & Phelps.
Ligentia, which had a troubled 2014 when it made losses of about £500,000, turned itself around last year following investment in air freight and South-east Asian operations, made an operating profit of some £1.5m on turnover of £81m.
The company manages inbound supply chains for retailers and manufacturers and broadly doubled its turnover in each of its markets – the US, Asia and Europe – last year, while the UK remained flat.
Other logistics companies on the list include express company Yodel, owed £124,000, which did BHS e-commerce deliveries; Home and Retail Logistics, a furniture delivery company; and Cranleigh Freight Services, owed £104,487.
The collapse of BHS, an 88-year-old retail chain, has led to a parliamentary inquiry after its pension liabilities rose to £571m, while billionaire owner Philip Green trousered £420m in dividends before selling the group for £1 to a former racing car driver with no retail experience barely a year ago.
Administrator Duff & Phelps has put all 163 stores in "closing down sale" mode. It added that some 3,000 non-BHS jobs, which reportedly could include DHL's staff, could be at risk.
BHS owes about £1.3bn to around 1,200 creditors, many of them Asia garment makers, while employees are owed nearly £4m.
Also this week, UK menswear chain Austin Reed also closed its doors after 116 years of trading. Tellingly, perhaps, no delivery companies were on its creditor list, indicating it may never quite have got the hang of modern retailing.
According to the Centre for Retail Research, the number of shops in the UK will fall by 22% between 2013 and 2018, while online transactions will account for 21.5% of total sales by 2018. The Centre predicted that about 165 major or medium-sized retailers would go into administration in the five years leading up to 2018.
"With such a high number of transactions carried out online, retailers with a strong web offering now need just 70 high street stores to create a national presence, compared with 250 in the mid-2000s," noted the Centre.
CompanyWatch, meanwhile, has revealed that half of the UK's 16 high end fashion retailers have shrinking sales, and five are loss-making, with total losses at £95m. It noted that Hobbs, Karen Millen, Jaeger and Jacques Vert all had "poor financial strength" while budget fashion retailers were in pretty good shape.