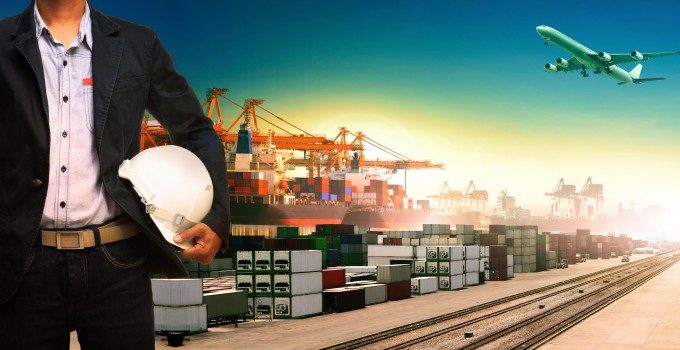 A government-run think-tank is calling for cargo to be diverted from the port of Manila to prevent a repeat of the catastrophic congestion seen last year.
A Philippine Institute for Development Studies (PIDS) policy note said that in the short term: "Cargoes bound for or coming from the south of Manila should call at Batangas port, while those bound for or coming from the north of Manila should call at Subic Port.,"
Other suggestions by PIDS include urging terminal operator ICTSI to revive the PNR Rail Freight operation at its inland container depot in Calamba, Laguna, during off-peak hours, as well as construction of a new deepsea port.
One carrier executive impacted by the port congestion, Charlie Chu, vice-president with Thai feeder operator Regional Container Lines (RCL), agreed: "In our opinion, the solution may be to add capacity to the terminals outside metro Manila to relieve the congestion within metro Manila itself, as has happened elsewhere."
RCL vessels were made to wait up to 17 days for a berth during the height of the previous congestion crisis. Mr Chu explained that the poor road network and an increasing number of cars in the city was creating a very difficult situation for all stakeholders.
"Together, the older road network, more people and 100,000 automobiles being added annually to the metro Manila area each year presents a very challenging dilemma for carriers, local government, shippers and consignees alike," he said.
However, terminal operator Asian Terminals Inc (ATI) claimed capacity in Manila wa sufficient, and that a truck ban enforced by local government was the primary cause of congestion.
"There is no inherent weakness in process or lack of capacity in Manila terminals. Private sector investment is continuous and significant, while processes are of international standard," ATI executive vice-president Andrew Hoad told The Loadstar.
He added: "However, any terminal anywhere in the world will be unable to compensate with production to ease congestion when trucks are banned from accessing terminals for up to 15 hours a day – the situation for much of 2014.
"Such a ban means, by definition, 100% utilised yards as boxes cannot exit into the city – and with 100% utilisation, terminals run out of slots to discharge boxes from ships."
ATI, which runs the Manila South Harbour terminal, will implement a vehicle booking system (VBS) in the third quarter of 2015 to help co-ordinate and ease truck traffic flow. Mr Hoad said the system, from Australian IT company 1-Stop, would smooth out peaks and troughs, and also allow for better housekeeping of containers ready for delivery, thus speeding up truck turn times.
"In short, the terminal operator knows when a truck will arrive and the box is placed in a practical location, rather than being buried at the bottom of a tier of six awaiting random appearances of trucks. We intend to have it working and delivering before the peak season," Mr Hoad said.
Other investments made by ATI to improve port productivity in Manila include the Rostima labour management system, the Mainpac engineering and procurement system, and procuring six side-loaders for empty containers and five new Liebherr RTGs.
With economic growth in the Philippines forecast at 6.7% this year, these investments may well come at a critical time for Manila's container supply chains. Indeed, RCL's Mr Chu believes imports will continue to grow at a strong pace.
"With many multinational companies locating their back office operations in Manila and paying good salaries, the Philippines will likely continue as a powerhouse importer of various consumer products," he said.
Given the investments made by terminal operators and the lifting of the truck ban, will Manila experience severe congestion again in 2015?
Mr Hoad said: "If trucks are permitted to access the terminal in a sensible manner and a VBS is in place then there will not be a repeat of the 2014 congestion, which was unprecedented in its scale.
"Some seasonal pressure will be on the terminals in the fourth quarter, but this is of a wholly lesser magnitude than the 2014 events."
Current data supports Mr Hoad's prediction, with Cabinet Secretary Jose Rene Almendras announcing last week that port utilisation rates in Manila were around 58% on 15 May, down from a high of 105% during the height of the congestion crisis last year.