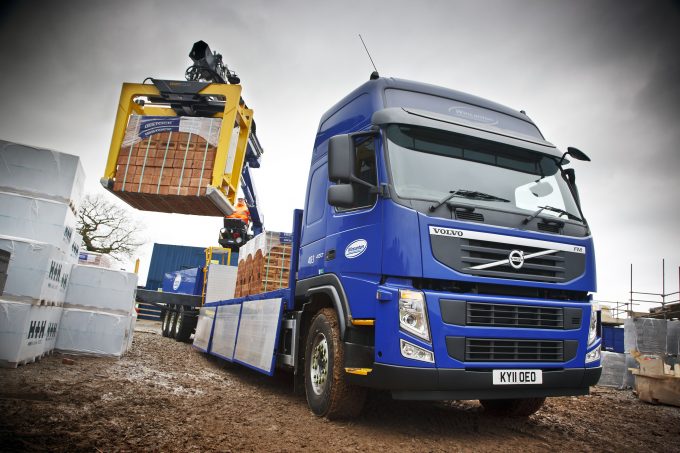 UK 3PL and haulage operator Wincanton today revealed a 10% year-to-date decline in revenue as a direct result of Covid-19.
However, it also added that May revenues were up 7% on April.
This morning, it reported 2019 full-year revenues of £1.2bn, a 5.2% gain on 2018, and a 3.3% increase on underlying ebitda to £68.9m.
Last year saw contract wins from Morrisons, Wickes, Dwell and Sofa Club, and successful renewals including Sainsbury's, Waitrose, Williams Sonoma, Ibstock, Müller Milk, Lucozade Ribena Suntory and Adidas.
A year-long strategic review of the company was recently completed by chief executive James Wroath, following his appointment a year ago, and although it was finalised shortly before Covid-19 took effect, Mr Wroath told The Loadstar today the pandemic had "actually highlighted the conclusions of the strategic review".
He explained: "Having the diversity of business from a lot of different sectors is a good thing, and we have been able to build on the very solid foundations laid down by my predecessor, Adrian Colman, and CFO  Tim Lawlor – we have low debt, the pension scheme is sorted and the markets we are established in are adjacent to the markets where we believe there is high growth and potential."
He said the company was targeting three key areas, the most immediate of which is the infrastructure industry
"We have a very exciting engagement with EDF and the construction of the new power plant at Hinkley Point, and the current economic environment will require more investment into other infrastructure, such as motorways, and much of it will need to be ignited by the government," he said.
The second area is retail, and to increase its focus on serving the growing e-commerce needs of its traditionally high street customers.
"I want us to be more focused on e-commerce, particularly in the growing area of 'dark stores', where grocers are building capacity for home deliveries," he said. "As a 3PL, clearly retailers wouldn't want is to run a shop with customers; but if you take the customer out of the premises it is pretty much a warehouse.
"This is likely to mean investment, in terms of either building warehouses, or considering a small acquisition," he explained.
The third area is the development of digital marketplaces to match road freight capacity with shippers, "which happening around the world and will certainly also come to the UK".
He added: "We may or may not develop the IT platform ourselves, but we do have considerable expertise is in the contracting and commercial aspects."
However, he conceded that other parts of its business have had a difficult time, "particularly fleet maintenance and container haulage, which are both under pressure and operate in very competitive markets.
"Both require a certain amount of re-shaping in terms of their general alignment with the rest of the business; but we have also seen successes – a contract we have with Morrisons also included a fleet maintenance aspect, so that was a good 'portfolio sale', and container haulage has the same potential," he said.
A commentary from HSBC analysts noted that any results were "overshadowed" by the pandemic, but adds: "Let's take a moment to consider that in FY20 Wincanton delivered its best topline growth (+5.2%) since 2009, and its highest absolute profit before tax (£53m) and margin (+4.4%) since at least 2006 (the furthest year in our model). Not bad going."