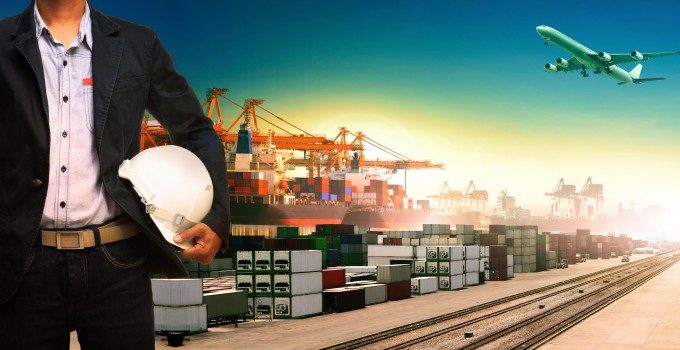 The supply chain officer for the Walt Disney Company has revealed how it managed to completely avoid any hold-ups to its cargo during the recent congestion seen across US west coast ports.
Speaking at the JOC's TPM conference in Long Beach this week, David Croft said that during the last port lockout, in 2002, he had been running Motorola's logistics in the region and this had left him with "some pretty deep scars".
He told delegates: "It was absolute chaos then, and when I knew this contract situation was coming up about three years ago, I went to my leadership and said that we had significant risk coming to our supply chain and needed to get ahead of this and build some relationships outside the US west coast, particularly for our IPI [inland point intermodal] cargo.
"So we actually shifted all of our IPI cargo destined for Detroit, Chicago and Memphis to the Prince Rupert and Vancouver gateways, utilising Canadian National (CN) rail. We were very fortunate that the relationships we built with our partners in those ports over those three years, and with CN, meant that we didn't see an impact to our IPI cargo.
That re-routing also included cargo destined for Southern California itself, where the company operates the Disneyland themepark and has a retail distribution centre.
"We have local cargo in Southern California for Disneyland and some other lines of business, and we made a cost decision about the fact that we needed to deliver to our guests no matter what it took," he said.
However, he added that the decision, although made several years before the congestion began to form, had been relatively easy to take.
"Within our executive team supply chain is a wish to enhance the brand, I was fortunate to get executive buy-in to these plans very early and quickly."
However, Disney's supply chain remains centred on Florida and the south-east of the US, and prioritised around supplying Disney World in Orlando, where "everything begins and ends with our guests – they are supposed to have the most magical days of their lives there and we have to fullfil that".
It also operates retail distribution centres in New Jersey, Detroit, Chicago and Memphis, with the latter the largest.
The company's principal gateway is the east coast port of Jacksonville, although it also uses Savannah and Miami for other IPI freight.
"Geography plays a big part [in choosing Jacksonville] and we have developed a very good relationship with the port. We are a shipper that likes to develop strong relationships so we get priority service – while obviously we would love to see more carriers coming into Jacksonville, we really focus on building relationships within our supply chain to drive service levels," he said.
Mr Croft also added that Port Canaveral was becoming increasingly important – "we have four very large cruise ships based there, and it is a port with which we will continue to build a relationship as they begin to move into the container business," he said.
In contrast to many shippers, he said that freight cost came fourth in terms of Disney supply chain priorities.
"Other factors are much more important because everything begins and ends with our guests. Cost is not the significant factor – it is about the right products in the right place at the right time. Then it is about the right cost."