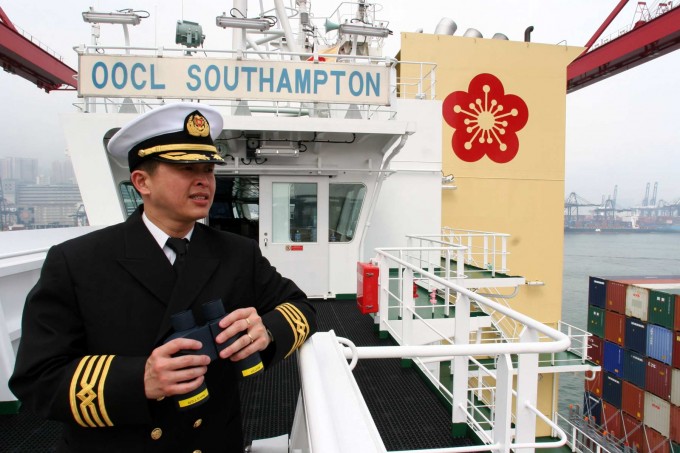 Orient Overseas International Ltd (OOIL), the parent of ocean carrier OOCL, has reported a full-year net profit for 2015 of $284m, compared with $270m the year before.
However, most of the money was made in the first half of a year, while its second-half profit slumped to just $45m, compared with $89m the year before.
"At the start of 2015, container shipping companies enjoyed unforeseen conditions that were, almost without exception, positive," said OOIL chairman CC Tung.
"By the end of the year, the worsening imbalance in supply and demand, driven by large amounts of new tonnage being introduced at a time of lacklustre volume growth in many trades, and even shrinkage in others, was having a dramatic effect."
OOIL revenue was $5.95bn last year, compared with $6.5bn in 2014, while volumes were flat at 5.57m teu. Revenue per teu declined 10% over the year, although in the final quarter this deteriorated to a 17% year-on-year decline.
On the troubled Asia-Europe trades, OOCL saw revenue fall 25% year-on-year – in the fourth quarter the drop was 36%.
Also of concern was the way OOCL's average vessel utilisation level worsened to 72%, compared with an average load factor of 76% in 2014.
The worry for OOCL and its peers is that the fundamentals that resulted in a very bad fourth quarter remain unchanged so far into 2016.
Indeed, container spot rates on all the major trades continued to tumble last week, with the Shanghai Containerized Freight Index (SCFI) falling by a cumulative 7%.
And for Asia-North Europe, the SCFI component slid another 10% to $231 per teu – just shy of its all-time low – a level at which very few carriers can still make money, even with full ships.
Vessels are not sailing to Europe anywhere near full, reports from Asia last week suggested. Load factors had plunged to as low as 60% in the past week, driving down the 'market rate' to below $200 per teu.
"OOCL has a long track record of outperforming the market, in both up and down cycles," argued Mr Tung, but even the savvy Hong Kong-headquartered container line must be struggling to break even in the current market.
Meanwhile, there has been much speculation about OOCL resigning from membership of the G6 in favour of a new super-alliance with the enlarged CMA CGM and the newly-merged Chinese carriers.
"OOCL has participated in alliances, in one form or another, for decades," said Mr Tung, "we continue to believe they are an important means of achieving scale and enhancing product quality."
Possibly leaving the door open for a change of alliance, he added: "OOCL continuously seeks to identify opportunities for additional efficiencies and savings through these arrangements."