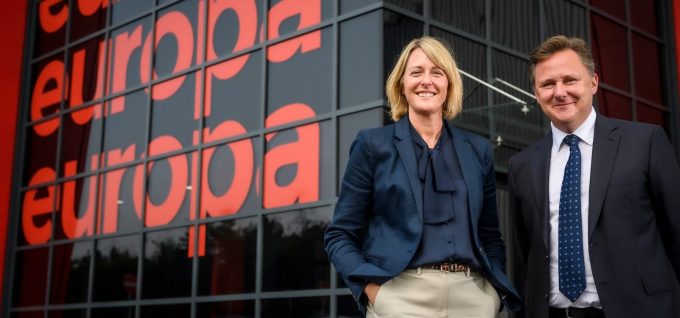 UK logistics provider and road transport operator Europa Worldwide has appointed Dionne Redpath as its first chief operating officer.
She will focus on "consistency of approach" across Europa's six divisions: Europa Road; Europa Air & Sea; Europa Warehouse; Europa Showfreight; Europa Contact Centre; and Continental Cargo Carriers.
Andrew Baxter, Europa Worldwide CEO, said: "Having worked with Dionne at Europa (and previously at RH Freight) she has great insight on how to translate our broader strategy into the more detailed reality on the ground. She understands how we operate and brings a wealth of enthusiasm, talent and real passion for logistics."
Ms Redpath has been sales director at the company since 2013, after joining the logistics industry at the age of 18, gaining experience from sales team management to contract logistics and large-scale European and domestic operations.
"This is a really exciting position and I'm delighted to be working closely with Andrew to ensure every part of Europa is on track and delivering effectively for our customers," she said. "The global pandemic has highlighted and demonstrated the importance and value of logistics and the supply chain, and I'm delighted to work in a business within this sector which also promotes equality."