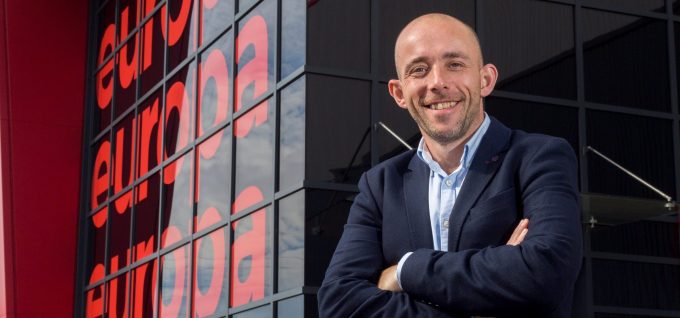 Pioneering logistics operator Europa Worldwide Group has promoted Adrian Redmile (pictured above) as its sales director of its European Road freight division Europa Road.
He replaces Dionne Redpath who has been promoted to chief operating officer.
Mr Redmile started in the logistics industry some 15 years ago and has spent the past eight with the firm, including as Europa Road's Northern regional sales manager.
He now leads a team of 218 across 13 local branches in the UK, and said his ambition was to increase the head count on the sales team by 30 by next spring to 80, allowing it to take on new clients at a faster rate, necessary due to the increasing demand for Europa Flow.
The £5m Europa Flow solution was the company's response to Brexit and allows goods to move quickly and efficiently between the UK and EU with minimal delays.
The last few years has also seen Europa Road increase its footprint with new branches in Sheffield, Nottingham, Leeds and Belfast, as well as launching a dedicated freight forwarding team.
Andrew Baxter, Europa Worldwide CEO, said: "I'm delighted to welcome Adrian to the Europa board and pleased that we can recognise talent within the business with this promotion.
"It's a dynamic time in transport and logistics and I am excited about the accelerated growth predicted at Europa Road."