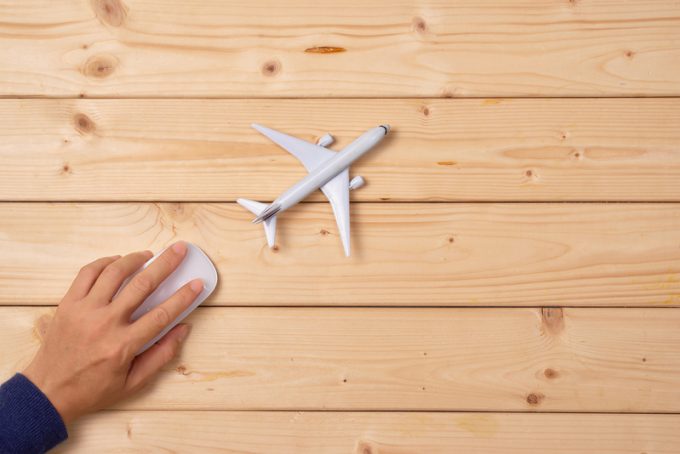 After years of criticism that airlines – their cargo sides, anyway – were failing to develop new distribution channels, digitisation and online sales are this week's buzzwords. 
First up was Air France-KLM Cargo, which signed up to Freightos's air freight WebCargo platform, which claims to be the world's largest.
It allows AF-KLM customers to view live rates, assess capacity availability and secure bookings on specific flights in real-time, following a pilot conducted with the carrier and Panalpina. 
But AF-KLM said that while WebCargo was a first, it was looking at other platforms too. 
"AF–KLM is talking to several third–party platforms, but WebCargo was the first with whom we were able to take the next steps in showing our dynamic offer through their platform," said a spokesman.
He added: "One of our digital ambitions is to be where to customer is. With digital development it is obvious that more than one platform occurs in the industry. AF–KLM is talking to several of them and with the ones who are ready, both commercially and technically, we can connect." 
It is hard to ascertain what the differences are, if any, between the platforms. 
Manel Galindo, chief executive of WebCargo, said the platform was used by more than 1,400 forwarders, with market pricing from more than 300 airlines. It also can provide airlines with API capability, which some other platform do not offer. It also offers an internal platform that can be used to manage offline rates, manage quoting and more. Freightos added that "real-time e-bookings would be launched in a number of countries and gradually expanded". 
A spokesperson for cargo.one said it was "an open platform for every cargo airline globally", with a 12-week integration period. She added: "Because cargo.one is free of charge to any size freight forwarder, we have become a significant distribution channel for our partner airlines. We also offer a variety of integration methods and have successfully integrated with multiple established infrastructures. All our integration methods, whether based on legacy infrastructures or APIs, are designed to deliver the same outstanding digital user experience." 
Meanwhile, Etihad Cargo looks as if it could be next to launch a new distribution channel, following the success of its digitisation programme. 
It said it was "successfully completing trials for another major distribution channel, using automated Freight Forwarder Messaging to instantly allow bookings to be made and confirmed. These pilots were with DHL Express and DB Schenker, completed successfully in March and are in the process of being progressively rolled out across their global operations as well as to other key forwarder customers." 
Etihad last year completed its migration to IBS iCargo's system, and launched its own online booking portal. It claims to make more sales through this channel than any other cargo airline: 16.4% of its monthly bookings coming through the platform in March. It said it had more than 6,000 registered users making online bookings every month, and volumes sold on the channel are increasing steadily. 
The new distribution channel, using API and web services, will launch by the end of the second quarter. 
"Within such a short period of time we have gone from being a very conventional air cargo operator to being the most digitised air cargo carrier of our size globally," said Rory Fidler, head of technology and innovation. "As we move forward, we will continue to invest in technology and seek to put ourselves at the forefront of the industry's drive for digitalisation".