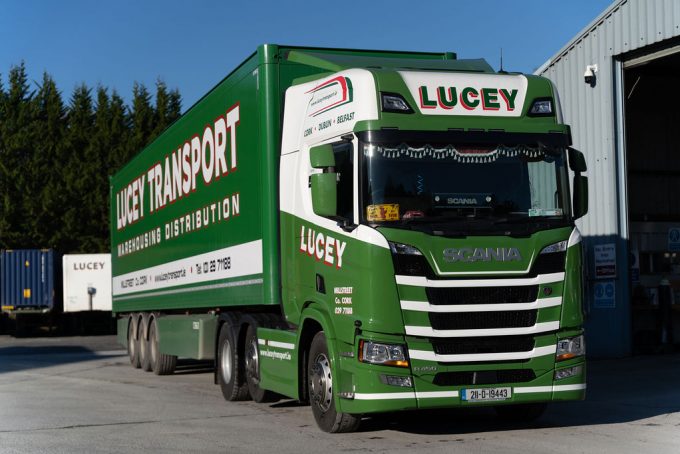 Danish ferry operator DFDS yesterday announced it had purchased Dublin-based distribution and logistics firm Lucey Transport Logistics for an undisclosed amount.
The family-owned Irish haulier and warehouse operator provides door-to-door transport for full- and part-loads, as well as distribution services, largely on behalf of consumer goods companies – it counts Mondelez on its client list – as well as logistics solutions including warehousing, inventory management, bonded storage and product rework and labelling.
The bolt-on deal will see DFDS take control of a main distribution centre in Dublin and regional warehousing facilities in key locations across Ireland and Northern Ireland totalling 38,000sq metres.
Lucey also operates a fleet of 70 trucks and over 400 trailers, and employs 240 staff. It reported revenue of €32m ($32.4m) last year.
"The acquisition of Lucey Transport Logistics greatly enhances our Irish domestic offerings, and complements our international solutions," said Niklas Andersson, executive VP and head of DFDS's logistics division.
"We now offer more comprehensive supply chain solutions in the region, underpinned by a network covering the entire island of Ireland," he added.
DFDS began investing heavily in Ireland during the build-up to Brexit. At the beginning of last year it launched a direct Rosslare-Dunkirk ro-ro service for Irish shippers keen to avoid the UK land-bridge and the expected Brexit-related congestion, with five sailings a week in each direction.
For its shippers using container equipment, it buys slots on Samskip's AI and IE feeder service between Ireland and the Netherlands and BG Freight Line's Rotterdam-Cork, Rotterdam-Dublin and Rotterdam-Belfast weekly feeder services, according to the eeSea liner database.
"The acquisition strengthens DFDS's customer offering in the region, including an opportunity to offer international transports to Lucey Transport Logistics' customers. In addition, synergies are expected from mainly haulage efficiency and equipment procurement," DFDS said.
The deal is subject to approval by the relevant competition authorities, and will have "no material impact on DFDS's outlook for 2022," it added.