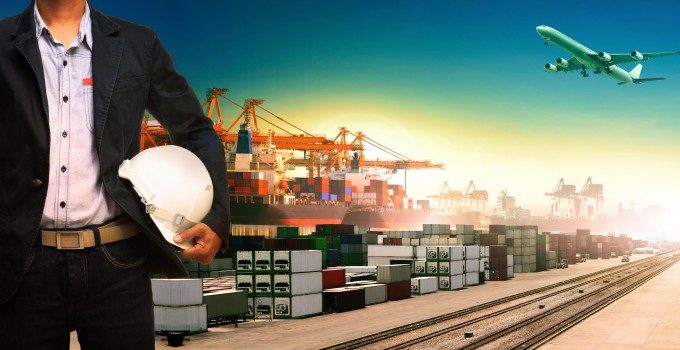 The heads of Delta Cargo and Virgin Atlantic Cargo have revealed their aims for their cargo partnership in the first joint interview with media.
The JV is one of the few true cargo alliances in the industry, formed following Delta's acquisition of a 49% share in Virgin.
"I think some previous alliances in the industry haven't realised their potential, from a cargo perspective, because they haven't maybe had the right level of trust and commitment from both parties to put the necessary building blocks in place to make their joint venture really work," John Lloyd, senior vice-president cargo for Virgin, told The Loadstar.
"That means they haven't added sufficient value for customers or brought anything new to the table. What we are doing with Delta in terms of systems integration and co-location of our handling operations demonstrates that both airlines are determined to make this work."
The aim is to integrate the systems of the two carriers of significantly different sizes – Delta Cargo's 2014 revenue was $934m while Virgin's was £221m ($337m).
Ray Curtis, vice-president, Delta cargo sales, explained: "In a joint venture you have a vested interest in selling capacity on either airline's aircraft, and the reality is, we look at it as just one entity from a sales perspective."
Mr Lloyd added that the aim was to make the airlines' offering interchangeable for customers.
"We want to get to a point where customers book cargo onto a flight because it is the best choice for them, and they don't need to think about whether it's a Virgin or a Delta flight because they feel confident in the service they are buying."
Virgin, which has pared back services elsewhere in the world to focus instead on the US market, is known in the industry for its customer service, and the airlines say they are working on consistent service levels between both brands as well as the same product offering. The most complicated part is the IT interface, scheduled to be ready in the second quarter of 2016, said Mr Curtis.
"The only challenge is that some of the foundational elements, such as technology, take time to build. Our people are eager to provide the benefits of our JV quickly to our customers and shareholders."
Mr Lloyd added: "It is a big project and a lot more complex than linking passenger booking systems, but it is also essential to how we will present ourselves in the market. It takes time but our customers understand that we won't go live with anything that is not fully tested and proven."
The airlines have already co-located in Atlanta, Boston, Miami, New York, Orlando and Washington. Other locations are under review, including London Heathrow.
Delta is alone in splitting its cargo division between commercial and operational teams, with the former under the passenger division and the latter as part of the airports team. Virgin, like most airlines, has its own cargo division, although a recent restructure saw it bring in a more American-style layer of management, which resulted in a change of job title for Mr Lloyd – from director of cargo to senior vice-president cargo.
Both carriers say the JV has been an interesting learning curve. Mr Curtis said: "We've learned many things from Virgin, including that the airline is able to leverage flexibility and a tailored experience for customers."
Delta, meanwhile, having already experienced a cargo joint venture through SkyTeam Cargo and IT integration with Northwest, brings expertise to the table. "They understand how challenging integration is and that has been really helpful," noted Mr Lloyd.
The pair insist that the tie-up is not simply a marketing device, but offers customers real value.
"The approach we are taking in terms of putting all the necessary infrastructure in place first means we will deliver tangible benefits for customers," claimed Mr Lloyd.
"It's not an easy process but it is achievable as both ourselves and Delta are fully committed to forming an alliance that truly benefits our customers and not just a marketing campaign."