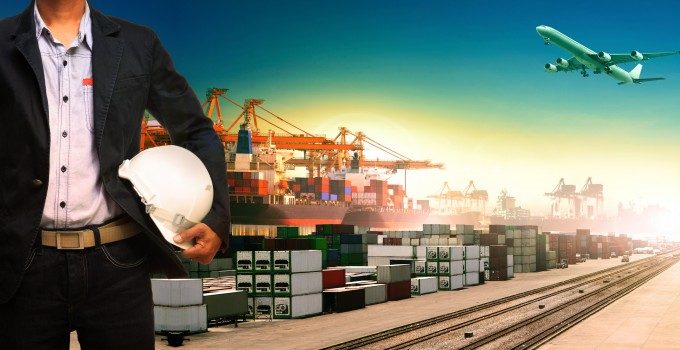 Major airlines' financial results for 2020 have revealed both how they viewed cargo, and how successfully they adapted to the new reality; some were far, far better than others.
A (non-exhaustive) list of major carriers which have reported results shows just two saw cargo revenues fall – in a year in which global rates were, on average, some 75% higher than in 2019, according to the latest data. (Although there were greater gains in some markets, such as China, and far lower rises in some other parts of the world.)
Even if you remove those airlines with freighters from the calculation, the majority of passenger-aircraft airlines fared pretty well, given the lack of belly traffic.
Freighter operators
Lufthansa Cargo: up 11% to €2.76bn 
Cathay Pacific: up 16.2% to €2.6bn,
Air France-KLM: up 19% to €2.56bn 
Turkish:  up 61.3% to $2.7bn 
Korean Air: up 66% to KRW4.2trn 
Passenger aircraft only
IAG Cargo: up 18.5%  to €1.3bn 
United: up 39.8% to $1.6bn 
Air Canada – up 28% to C$920m 
Air New Zealand: (6m up to 31.12.20) up 91% to NZ$373m 
AA Cargo: down 10.8% to $769m 
Delta: down 19% to $608m.
So what happened at American Airlines and Delta? Why did they fail to increase revenues in a year that was a sure thing for cargo? And, perhaps more crucially, how will that affect their customer base?
"When Covid hit, American pulled its schedule hard and quick on the passenger side," said one insider.
"It was very slow to react to the opportunities of using aircraft as freighters, as it didn't think it would be financially prudent. It really took AA three or four months to get going.
"It happened when the heavyweights there realised that other airlines were doing well – in particular United. By then it was not so much financial, as a pride thing. AA really hates United, and it was starting to look like a muppet. It just took its eye off the ball and was made to look stupid in comparison."
"But AA had a real advantage, in fact – its fleet is heavily dominated by 777s, which are the best aircraft for cargo-only operations."
The official line from AA is slightly different, however.
"American was one of the first US carriers to operate a cargo-only flight in response to the pandemic," said Lisa Oxentine, MD cargo sales. "Our first cargo-only flight launched on 20 March, between Dallas/Fort Worth and Frankfurt, and quickly expanded into Asia.
"After quickly and successfully developing a cargo-only business model, we steadily ramped up these flights. By September, we reached 1,000 cargo-only flights and began operating approximately 1,000 a month through the end of the year and into 2021."
The 'ramp-up' was perhaps a bit too 'steady', though. AA's second-quarter results show a decline in cargo revenues of more than 40%, to $130m, while the first half saw revenues fall 37%. Even by the third quarter, AA had not quite seen progress – cargo revenues year on year were broadly flat, down less than 1% at $207m. But by Q4, AA had got it together: cargo revenues jumped 32% year on year. But it was not enough to offset the slow start.
It's an unfavourable comparison with United, which saw cargo revenues rise more than 36% in the second quarter, to $402m. The third quarter saw another rise, up nearly 50% to $422m.
Ms Oxentine acknowledged AA's uncertainty at the beginning.
"At first, when we did not know how long the pandemic would last, we were relying on our scheduled passenger network returning more quickly. When we realised that the effects of the pandemic on our passenger network would be long-term, we began to focus on expanding our cargo-only network."
AA said it operated 895 cargo flights in the first half of 2020 and 4,402 in the second half (compare with United, which has operated more than 11,000 in the past year). And, up to 25 March, AA appears to have learned its lessons and has operated 2,569 cargo-only flights already.
Ms Oxentine said the carrier would adjust its schedule to respond to customer needs this year, and added that there was a move towards normality.
"This summer we expect to offer the largest network of options for our customers since the start of the pandemic.  For example, in April we will be flying more than 4,200 widebody flights – the most we've operated since before the pandemic – but our cargo-only flights will decrease compared with previous months."
With cargo significantly down for AA, particularly in the first half, how did customers react? Ms Oxentine claimed it "strengthened" customer relations.
"Customer loyalty has grown during the pandemic. The circumstances allowed us to have more conversations with customers and create more specific solutions based on unique customer needs. We've gained new customers and new business over the last year. One reason for this is that more people began to consider air cargo than before the pandemic and there was a growing emphasis on the importance of air cargo along the supply chain.
"Overall, our top customers have remained largely consistent year over year."
But the insider claimed that airlines which failed to cater for their customers last year would face hard bargaining this year.
"Larger forwarders have been miffed at the way some of the large carriers behaved, particularly on price-gouging, or not offering solutions. There is still an under-supply in most markets, but the balance of power will come back to the forwarder.
"Forwarders are going to insist on better treatment. One is already pushing very hard for major airlines to give it sweetheart deals. If you have not been supporting forwarders, your terms and conditions will be much tougher."
AA has often chased market share at the expense of yields – so will this continue to be its strategy in a bid to reaffirm customer loyalty?
"Our strategy is to always have an offering that supports and appeals to our customers, both in service and value," said Ms Oxentine. "Their loyalty and business suggest they are happy with our business and trust us to continue moving their goods around the world."
The poster boy for Covid-cargo flights, United Airlines, which operated its first cargo-only flight one day before AA, has declined to say whether it had picked up new customers from its rivals. It simply said: "Since the beginning of the pandemic, our team has been quick to market and solution-centric, adapting quickly to changes and finding creative solutions for our customers – this constant communication has been instrumental to our success."
The Loadstar has been unable to contact Delta, which fared worse than American, to understand why it saw revenue declines of nearly 20%. But industry sources certainly have theories.
The most charitable excuse is the fleet, which is far less cargo friendly than AA's. It operates no 777s, but it does have 40 A330s, which some experts have said is the second-best aircraft type for cargo-only operations.
But other industry sources have pointed to the high turnover of management in Delta's cargo business as one reason for the failure, and a fairly frequent change in internal strategies for the cargo team.
"Delta changes cargo management like most people change their undies," said one observer. Another pointed to constant management change at AA too.
"It's the leaderships teams. The turnover in senior staff at AA and Delta seems much higher, or cargo is taken less seriously there. Look at United and Air Canada – they did a great job and have pretty stable teams."
The observer also pointed to the proportion of AA and Delta's cargo revenue as a measure of their dedication to cargo. In 2019, both carriers saw cargo revenues account for less than 2% of total revenues – well below the industry average of some 12%.
But Delta partner Virgin Atlantic, which has yet to release its results, is expected to do far better than its senior partner, and relative to its size, perhaps better than its main UK rival IAG.
IAG, meanwhile, had a good year, despite heavily cutting its cargo team – although again, The Loadstar has been unable to confirm these details with the carrier, which has declined to respond to any questions recently. But one former cargo manager at the airline said it had very different priorities from other carriers –  in particular its partner AA.
"AA is happy with skinny margins but lots of volume. It focuses on cashflow and revenue, and then lets the costs take care of themselves.
"IAG is very focused on profitability. It does not want volume – partly because it doesn't have the infrastructure for it at Heathrow. It wants higher yields but it can't cope with extra market share."
It is likely that this strategy will continue under new management: four-year chief executive Lynne Embleton is off to head Aer Lingus and a replacement has yet to be announced.
Back at American, management is now using cargo to support its push back into the safer world of passengers.
"Compared with before the pandemic, cargo is now an increasingly more prominent contributor to our international widebody network and bottom line," said Ms Oxentine. "In many cases, our cargo-only flights have helped us re-introduce passenger service on cargo-heavy routes."
AA got there in the end – let's hope Delta has too.