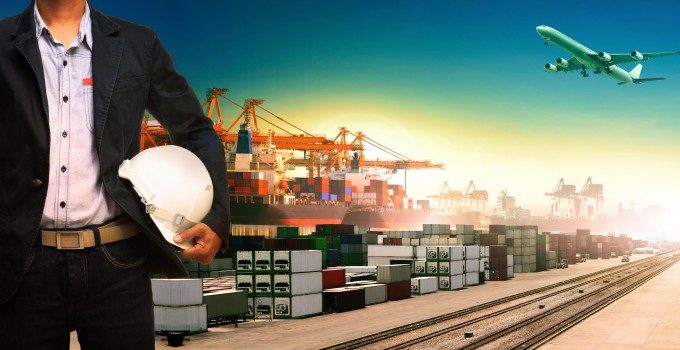 DB Schenker has confirmed that it has dropped its case against SAS Cargo, Nippon Cargo and Cargolux in its air cargo cartel lawsuit in the US.
The Loadstar reported in January, that the logistics company had dismissed its actions against the three carriers. A similar article in the Wall Street Journal yesterday claims the airlines settled for a total of less than $100m.
In response to the report, Schenker's parent issued the following statement: "Deutsche Bahn can confirm that its logistics subsidiary, Schenker AG, has dismissed its claims against Nippon Cargo, SAS and Cargolux in the air cargo cartel lawsuit brought in the Eastern District of New York.
"Schenker will continue to pursue its claims against other air carriers and seek damages relating to the air carriers' anti-competitive conduct alleged in the US cartel lawsuit, based on the legal principle of joint and several liability. Schenker plans to pursue its rights vigorously."
All Nippon Airways could be the next to find its case dismissed.
On February 24, Schenker filed a note with the court that "the motion filed by ANA and Cargolux, scheduled to be heard on 2/27/15, may be rendered moot in the coming days".
Judge John Gleeson responded: "In light of [this] letter (and pursuant to the principle that we have plenty of work around here, so we'd rather not work on motions that are about to become moot) the oral argument of ANA's motion to dismiss is adjourned to Friday, March 27, 2015."
Schenker's plan all along has been to settle with carriers out of court, many of which are reported to have done so already, and its decision to dismiss the case suggests this may have happened with SAS and Nippon Cargo.
Cargolux had fought back, arguing that the case should be heard in Germany, rather than the US. A similar line of defence has also been taken by All Nippon Airways and Qantas.
In a 30-page document, AF-KLM, meanwhile, argues that the case should be judged on the outcome of litigation between the two parties in Amsterdam, where a case was filed in 2011. The airline group has accused DB Schenker of "forum shopping – and for the sole purpose of seeking treble damages, which may not be available in the Netherlands".
It also notes that Schenker's case in Germany "purports to cover all of Schenker's worldwide purchases of airfreight shipping services, yet expressly carves out claims for damages relating to US-route cargo services for the purpose of enabling Schenker to seek treble damages."
It states: "The court should exercise its inherent power to dismiss or stay the New York action based on the prior pending Dutch action."
Two senior airlines source told The Loadstar that they thought it was morally wrong for a state-owned company such as DB Schenker to be making money this way. Several airlines are believed to have reached a private settlement with Schenker before the case went to court.
Meanwhile, Lufthansa Cargo, being sued only in Germany now, came under the spotlight when the logistics firm said the German carrier was to blame for 10-20% of the damage caused by the cartel. Peter Gerber, CEO of Lufthansa Cargo, told The Loadstar that the carrier's lawyers were working their way through a several-hundred-page document.
"We have to look thoroughly. If there was any damage done, it should be compensated. But if no damage was done, then there will be no money. So far, we can't see any damage."
Airlines which were found guilty by the US Department of Justice, the European Commission and other international authorities of operating a global price-fixing cartel face damages of approximately $3.7 billion in the US lawsuit and in lawsuits brought by Deutsche Bahn and other companies in Germany.