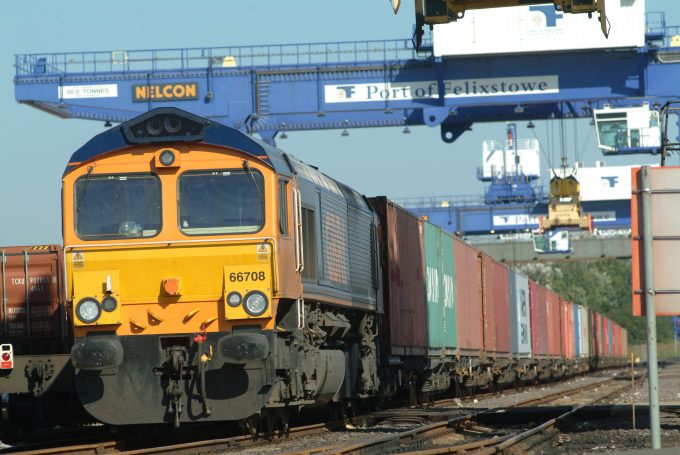 Rail freight reform in the UK has been put on the right track after last week's publication of the government's Williams-Shapps white paper, but questions remain over how changes will be realised.
Director general of the Rail Freight Group (RFG) Maggie Simpson said that although the reforms primarily focused on passenger rail, she was pleased with the attention also given to the freight sector.
"From this white paper we go into the battle of reform as well armed as we could as it offers a platform to look more strategically at how freight works," Ms Simpson told The Loadstar.
"Nonetheless, questions still remain; we know we have this new organisation, GB Rail, but we need to know how it will operate; what will the structure be; how this will work for us; and what do they mean when they speak of reform of access and five-year planning cycles."
Published last Thursday, the long-delayed William-Shapps Plan for Rail white paper stated a new organisation, Great British Railways, would be formed to plan and run the network.
Alongside this, the report stated that the body would have a statutory duty to promote freight and modal shift from road to rail as the government looks to utilise rail as a means for fulfilling its green agenda.
Ms Simpson said that GB Rail's ability to achieve this would be determined by the manner in which it was structured and also how it would link with the devolved regions.
"What I expect is for GB Rail to have a central body that is focused on developing its strategic policy thinking, but for this to work it has to have authority over what happens on a day-to-day basis," she continued.
"Whether this is through GB Railfreight's idea of a "freight evangelist", a mandated leader or a set or rules, getting this right will be pivotal if it is going to succeed.
"If the core planning authority does not have the clout to deliver on the day-to-day, it won't work; and this also means pulling together a coherent structure with Scotland because my sense is that there still isn't total clarity on the relationship with Scotland."
Reiterating earlier calls, Ms Simpson said there were some easy wins to be had in the climate battle through the electrification of short stretches of rail.
"You have a three-mile stretch from London Gateway to the wider network which is not yet electrified but after those three miles you suddenly have overhead electrical wires, which means you have to run diesel trains," she added.
"But if those three miles were electrified there would be no need to run diesel trains into London Gateway – it's about very short sections that can completely switch entire journeys."