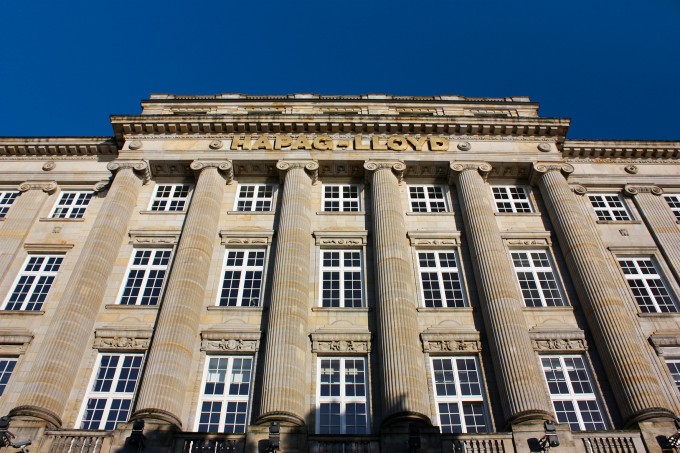 Hapag-Lloyd yesterday announced a preliminary unaudited EBIT (earnings before interest and tax) of just $20m for the final three months of 2015, suggesting the carrier suffered a net loss in the quarter.
However, in a statement, the company said it had "achieved its earnings target for 2015".
Like many of its peers, Hapag-Lloyd struggled in the final months of last year as freight rates on its main east-west and north-south trade routes continued under intense pressure.
Hapag-Lloyd's unaudited accounts show an EBIT for full-year 2015 of $407m, and the final net result will likely represent a considerable improvement on 2014, when it recorded a loss of $737m.
Despite having fully incorporated CSAV's liner business last year, Hapag-Lloyd's revenue was a disappointing $9.8bn, from just over $9bn prior to the integration– further evidence of how the carrier has been squeezed on freight rates, not least in its Latin America sector, which after digesting CSAV is now its biggest trading region.
2015 volumes were up significantly, at 7.4m teu, compared with 5.9m teu the year before, but its average freight rate fell to $1,225 per teu from $1,427. But the carrier kept its average freight rate higher than that of Maersk Line at $1,100 per teu, and significantly above that of APL, which yesterday reported an average rate for the year of $950 per teu.
In Hapag-Lloyd's nine-month interim report, Q3 EBIT was reported as $90m, giving a modest net profit of $3.5m, so it could well have actually suffered a net loss in the fourth quarter. At that point, in November,EBIT was recorded as $387m for the nine months, showing a net profit of $176m – the majority of which had been achieved in the first half of the year.
Chief executive Rolf Habben Jansen said at the time that it expected to achieve $400m in synergy savings from the integration of CSAV's container business – more than the $300m originally estimated. And Hapag-Lloyd has continued with its cost-cutting strategy, reducing head count for the merged businesses to 9,500 from around 12,000. In December it also stopped the traditional forwarding agents' commission (FAC) to intermediaries in most of its regions.
Meanwhile, investors do not appear to have been overly impressed with Hapag-Lloyd's preliminary results, with its stock on the Frankfurt bourse shedding another 2% this morning, to €15.90.
In November, Hapag-Lloyd raised $300m from a problematic IPO that saw the float price at the lowest end of the offer at €20 per share. It said at the time that the proceeds would be invested in new vessels and containers.
Hapag-Lloyd's final 2015 group accounts will be published on 23 March.