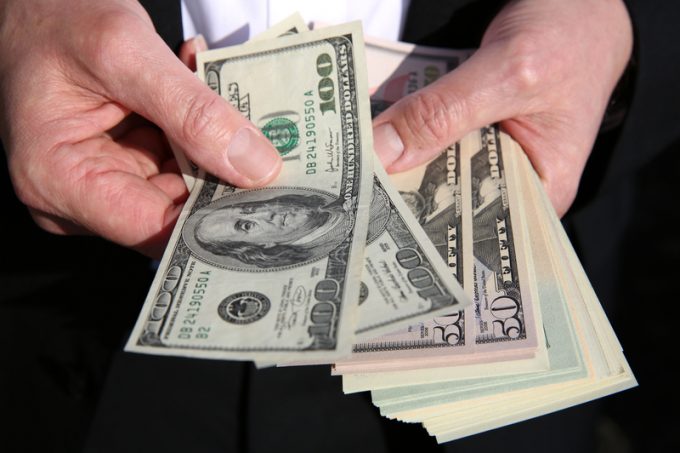 When the bank account is full, European consumers like to save. But US consumers like to spend.
That phenomenon – along with a faster economic recovery in the US, growing vaccination rates and government stimuli – is driving import demand, and driving up freight rates, both in air and sea.
The belief that consumers would start spending on services rather than goods, easing the pressure on the goods supply chain, has not yet materialised.
ING research, released last week, notes that both goods and services could grow. US households have seen their wealth surge $20trn since the end of 2019, with $3trn cash, checking and time savings deposits.
As ING noted: "That is a huge amount of financial ammunition that could support strong consumer spending over many quarters."
This demand has led to critical pressure on ocean freight, triggering some shippers to meet the demand by air. Shipper Kent Andersen, president of Tsune America, explained that his normal supply chain flow from Japan to the US takes six to seven weeks but had recently hit as much as four months.
"Shippers are struggling to maintain inventory levels," Bruce Chan, transportation analyst at Stifel, told The Loadstar Podcast this week.
"They will use high-speed modes to make up the difference. High-value goods may have no alternative but to rely on airfreight."
ING noted: "Electronics rose 3.3%, clothing was up 2.5%, eating and drinking out was up 2.3%, miscellaneous was up 3.4% and general merchandise was up 3.4%.
On the negative side, building material sales fell 1.6%, furniture fell 3.6% and sporting goods dropped 1.7%. All of the major components are above pre-pandemic levels of spending."
E-commerce tops the list.
"E-commerce is changing the way goods are moved," said Mr Chan, adding that it had also put pressure on capacity.
Acknowledging that it is "precarious to predict" the market, Mr Chan said however that he expected rising demand with the back-to-school season, continuing through the fourth quarter peak. But he also warned volatility was likely, owing to "less of an overall capacity shock absorber".
Peter Sand, shipping analyst for BIMCO, said it was "crunch time in the US", adding: "US consumers have been excellent at spending money."
He advised shippers to "brace for an extended peak season".
"Front-load cargo if at all possible," he advised. "Don't miss out on the best season – the holidays. We are very close to peak conditions."
For more information on this topic, including how shippers are considering re-thinking their supply chains and all the factors impacting air freight, listen to the latest The Loadstar Podcast.