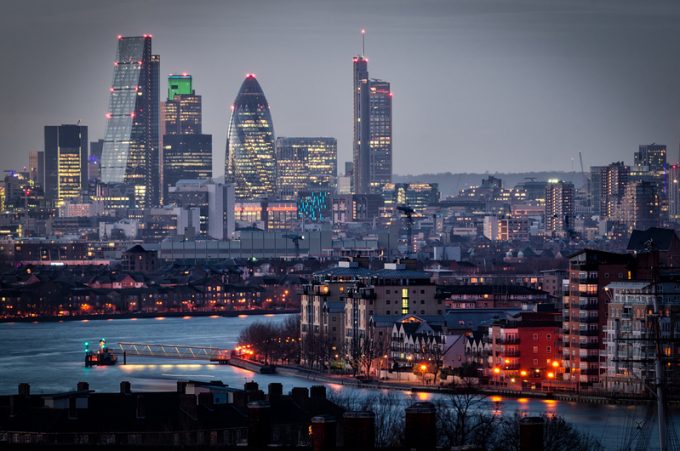 It might seem counterintuitive, given the current staff shortages and congestion headaches being felt across the UK's supply chains, but freight forwarders and logistics operators are feeling more optimistic about their businesses than at any time in the past six years.
According to a new report from Barclays and business advisory firm BDO, the Barclays-BDO Logistics Confidence Index has risen to 62.5, its highest since the first half of 2015 – last year's index reported confidence at its lowest level since 2012, amid heightened Brexit and Covid uncertainty.
The report's authors said the renewed sense of confidence was largely down to a belief that the worst of Brexit and Covid-19 may be behind the industry.
"The logistics industry is still operating against an extremely challenging and well-documented backdrop, but the big difference this year is that operators feel they have a better sense of certainty and visibility of the issues they're facing," said Jason Whitworth, partner, M&A advisory and logistics & supply chain management, at BDO.
"In the earlier stages of Covid, and before a Brexit deal had been reached, so much was unknown. Fast-forward a year, businesses feel they are able to take control and make strategic decisions about future investments," he added.
However, respondents to the index also noted that staff shortages had reached a critical point, with 96% "pointing to staff shortages as their main concern, and many are worried about the increased labour costs as a result", with 67% investing in recruitment and training programmes, which include apprentice schemes.
Acquisition and capital investments are also like to rise once more, on the back of expected increases in both revenue and profitability this year.
And 85% of respondents said they planned "significant capital expenditure over the next 12 months, while almost two-thirds (63%) expect an increase in headcount within a year.
The report adds: "Meanwhile, 42% of respondents say they are likely to make acquisitions over the next 12 months, reflecting expectations for continued consolidation within the sector, driven by operators seeking to achieve economies of scale and to expand service offerings in an extremely competitive marketplace."
"With renewed optimism and high demand, there is significant opportunity for deal-making in the industry," Mr Whitworth said. "Whether businesses are looking to create scale, achieve efficiencies through technology or make acquisitions to provide value-added services, we expect to continue to see strong levels of M&A activity across the sector."