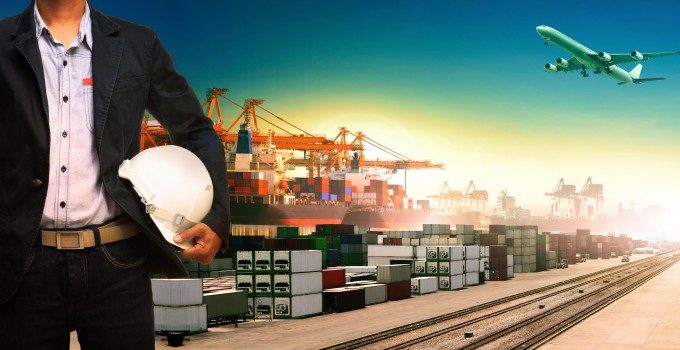 Airlines and forwarders are introducing increasingly sophisticated pharma logistics products in response to new legislation and surging demand – but as sea freight options also try to gain a foothold in the market, competition is more intense than ever.
Lured by potentially higher yields and solid demand, the air freight industry is gearing up for heavy competition on the increasingly regulated pharmaceuticals sector. Following the introduction of stricter rules on the transport of goods, including those which need to be kept at what was previously known as 'ambient' temperatures, airlines and forwarders are introducing new products to cover the 15-25℃ range.
"There is vast demand for this product throughout our complete network," Martin Blok, director pharma industry for AirFrance-KLM, told The Loadstar. "We see regulations in the pharma industry growing, so there is a stricter application of temperature of cargoes."
The carrier has just launched its Variation Pharma Control product for this temperature, its fourth pharma product. Primarily used for generic drugs, which were previously subject to more relaxed guidelines, there has been large growth in demand in India in particular, a dominant market for generics, said Mr Blok.
"We will start with a controlled phase-in, and we are seeing commercial demand for that, so we will roll it out quickly," he said.
Air France-KLM – in line with other major carriers – is banking on increasing its pharma business significantly this year.
"Some 8% of our air freight business is pharmaceuticals – we are clearly a leading carrier in the segment. We try to stay ahead of the competition and come up with new products. So we have a 'real' 15-25C product – and we are one of the first carriers to do it.
"The air freight industry is difficult. We can see the competition stepping in, but we are confident that we will grow our pharma business and meet our target of at least 10% growth for 2013."
But other carriers, including American Airlines, IAG Cargo and Lufthansa Cargo are also competing heavily for this business and have been stepping up their product offerings.
Included in this list is Panalpina, the forwarder with its own two-strong fleet of 747-8 freighters, which last year brought poor results for its air freight arm, but which this year it hopes to deploy for pharmaceutical traffic.
Lucas Kuehner, new head of air freight for the company, is also keen to boost the pharma business, believing that the fleet could offer end-to-end solutions.
"That's where we want to grow. Healthcare has regulations every client is faced with. They don't want anyone to tamper with the cargo – we take it from the door of the plant and through our chain of custody in two days, and we can offer that because we have our own controlled network. There are customers with particular requirements and big shipments and we can work with them – whereas with the airlines, they might have to split the shipment among three or four aircraft."
Panalpina launched an initiative about a year ago, when it identified that pharmaceutical manufacturers would be able to make savings on their forwarding costs by working together. The company organised a series of workshops for its strategic customers to look at the healthcare supply chain, to examine whether 'coopetition' could cut costs – a process that can only work for shippers who don't see logistics as a strategic advantage.
Other forwarders are joining the drug rush – Yusen Logistics says its European 'Pharmaceutical Superhighway' will carry more than one million pallets this year  and that it is a core part of its strategy.
Ian Veitch, managing director, Yusen Logistics UK, said: "The pharmaceutical and healthcare market sectors are key strategic development areas for Yusen Logistics, as we continue to develop and refine our services in response to demand from our pharmaceutical customers."
Meanwhile, airports all over Europe – in particular Schiphol, Frankfurt and Brussels are attempting to strengthen their pharma product, to help cater for the growth in markets in India, Africa and North America.
However, industry players say they expect to see a greater share of the market going to ocean freight over time, with larger forwarders have been running trials with reefer containers. However, although shippers are looking for cheaper transport, delays and the high value of the product means that air freight continues to be a preferred option in many cases.
It would seem as if everyone is trying to get into what can be a lucrative business. Packaging company Notbox today announced its move into cold chain storage with a re-usable coolbox.
Buoyed by success at the London Olympic Games, at which Notbox provided packaging for athlete's urine and blood samples, Jonathan Cobb, managing director, said: "Having since held various discussions with a series of cold chain specialists with customers in the healthcare market, we are now conducting further cold chamber tests to identify the full capability of Notboxes for the pharmaceutical market and to be able to gain the necessary regulatory approvals to satisfy the industry's strict requirements.
"Initial laboratory testing is very encouraging for applications in short-haul 2-8 degrees and 'last mile' distribution. We are also testing for compliance with the World Health Organisation (WHO) international shipment of vaccines requirements. We see great potential for Notbox in the healthcare sector and believe it can offer valuable cost savings over traditional packaging and support the CSR programmes of companies in the industry."