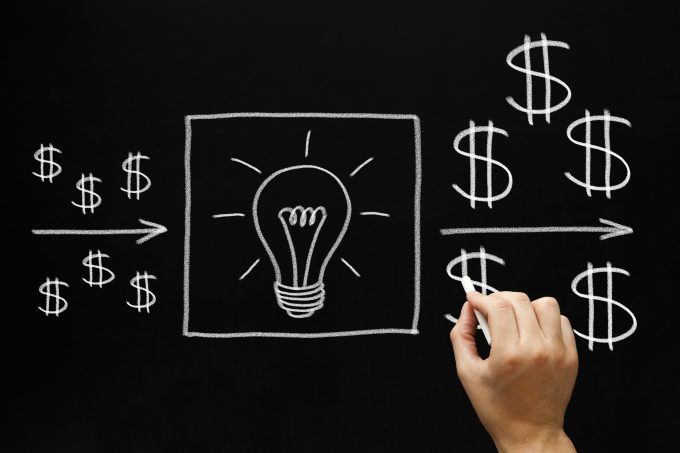 The correlation between different types of IT investments and profitability was analysed in a recent benchmark study (see here).
The winning type of investment was "process automation", which had a correlation to higher profits nearly twice as much as investments in analytics/big data. And it was nearly five times as high as investments in general application development.
In short, the studied companies got the biggest bang for their buck when reducing the manual effort of staff and clients – as the authors wrote: "Executives should spend wisely, not necessarily more, on information technologies."
This study focused on US banks, but I would not be surprised if a similar correlation would be applicable to cargo airlines and forwarders. "Going digital", which is much broader than "becoming paperless", is now a common catchphrase at many (cargo) airlines. It is also reflected in some new job titles that I recently came across – "head of digital transformation", and "vice-president digitisation", to name but two.
These titles are not just old wine in new bottles. I believe they represent a paradigm shift in how "business" and IT colleagues work together.
Until very recently, new technology initiatives were mostly driven by IT departments. And, understandably, the available technology solutions were the anchor around which the conversation developed. But that meant that the resulting decisions may well have ended up with a solution that made most sense from a technology point of view, but seldom from a usability or flexibility standpoint. That is now changing, and for the better.
Digitisation initiatives, relative to traditional IT projects, are increasingly driven by "the business". Business managers are more involved – and are making sure that more than ever workable solutions are created.
That may cause some issues during the development phase, as the wider organisation will (frequently) change its mind along the way, and will add stuff which was not originally foreseen. But the most important element is that this process safeguards a buy-in across an organisation. And therefore greatly increases the chance of a successful deployment and actual use, compared to projects that are primarily technology-driven.
Serial entrepreneur Pieter Thiel, one of the PayPal founders, writes in his book From Zero to One that when it comes to automating processes, "the most value of coming decades will be built by entrepreneurs who are trying to empower people rather than try to make them obsolete"
In order to really empower people through technology, organisations need applications that set their staff and clients at centre stage. At our company we call that "Humanised Technology".
By spending IT budgets "more wisely", air cargo companies will improve their returns on such investments. And as the referenced benchmark study suggest, further process automation might be a good area to start with.
Niall van de Wouw is managing director of CLIVE. He can be reached at [email protected]