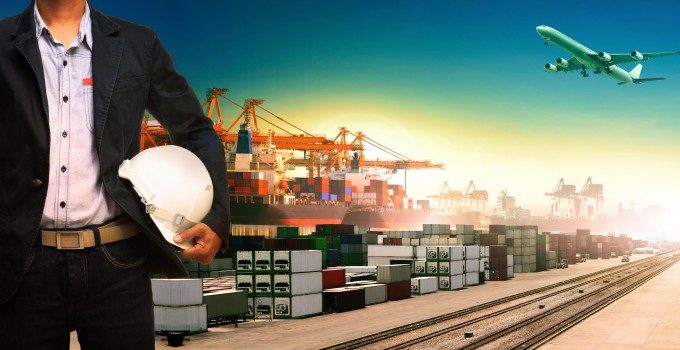 China's ports processed 7.5% more containers between January and September this year, compared with 2012, hitting 141m teu.
That is no small feat, considering its main export markets of Europe and the US have, for the majority of the year, been hobbled by continued weak consumer demand.
However, Chinese shippers have been quick to adjust and find new markets for their goods in Africa, Latin America and the Middle East.
Moreover, competition from neighbouring states in Asia for low-end exports, such as toys and games, has been largely overcome by China's success in developing high-end exports of electronics and white goods.
Indeed, despite increased labour costs, the world's second-biggest economy is still able to manufacture quality goods cheaper than its western competitors, and in this way, with innovation and clever marketing, China has managed to stay ahead of the curve.
As the 1.3bn-population's living standard aspirations increase, there is a tremendous opportunity for global shippers to feed the Chinese demand for western goods – a point not lost on AP Møller Maersk chief executive Nils Andersen, who described the import opportunity as the "most dynamic trade development in the world".
In fact, Mr Andersen predicts that, by the next decade, China could have a balanced trade with the rest of the world – a perfect scenario for ocean carriers plying the Asia-Europe tradelanes, where back-haul traffic has traditionally been carried at a loss, subsidised by the head-haul.
Chinese economic indicators have been further boosted by new data from its National Bureau of Statistics. Its Purchase Managers' Index (PMI) for manufacturing, released on Friday, recorded its fastest growth in 18 months in October, moving ahead by 0.3 percentage points to 51.4%.
A PMI index score of more than 50 indicates growth in an economy, whereas below 50 suggests a contraction.
According to an analyst at the Bank of America, China's economy is showing "relatively robust growth momentum", with 7.6% GDP growth forecast this year – although not the high-speed 10% year-on-year growth of the past.
And China's main market in Europe could see an earlier-than-expected bounce-back, as the EU members claw their way out of recession and free themselves from draconian budget deficit-reducing austerity measures.
The 17 members of the EU's single currency club officially came out of recession in August, and even Spain, still with 26% unemployment, saw growth in the third quarter, the first since 2011.
This positive news, combined with the UK's burgeoning recovery, provides some welcome news for carriers struggling with their budgets for next year, and begs the question: could 2014 bring an earlier-than-expected recovery for the embattled Asia-Europe trades?