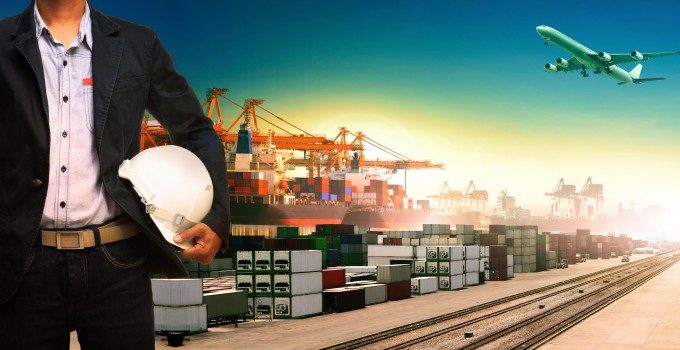 Shippers are increasingly becoming attracted to rail freight services between China and Europe, which poses a threat to other modes, the CEO of DHL Global Forwarding for Eastern Europe has warned.
At the Caspian Air Cargo event in Baku, Kerem Inanç told delegates that as customers put greater importance on lowering CO2 emissions, and as costs continue to pressure industries, rail would become a major challenge to air cargo.
"The rail connection is with fast trains, and it is developing quickly," he said. "It is finding acceptance among many customers."
Dismissing as "myth" that the only goods carried by rail from China were low-margin products typically carried by ocean, he said that secure, electronically sealed, as well as temperature-controlled, containers meant that high-value goods and lifescience products could now be safely transported on the ever-improving rail services.
"The services run like a Swiss watch," he added. "There are no major fluctuations, no capacity restrictions and LCL shipments are now taking place very successfully. This is a major challenge for air cargo."
He added that rail's lower emissions gave it another significant advantage.
DHL Global Forwarding's customers were also looking for something new and innovative, he added. "Everyone wants new options, to change their supply chain models. They want new ideas – and this is one."
He warned the air cargo sector: "Prepare yourselves."
Mr Inanç said price competitiveness and reliability were both critical. "With rail, we know the prices for the next month."
He also warned that air freight was lagging other modes in technology and data sharing.
"The flow of information is as important to customers as the flow of goods. And some modes are one step ahead of air cargo."
Natasha Solano, global business development manager for perishables at Kuehne + Nagel, also outlined the threat of modal shift to air cargo.
"Temperature variations are far greater in air freight than sea freight," she said, adding that modal shift would come about because of lower emissions, lower costs and a better cold chain.
"Air is losing share to ocean," she said, citing a new service by Maersk, launched in the second quarter this year, between Mombasa and Antwerp with a transport time of 24 days. "There is a cost saving of 20% over air freight."
And savings were even greater, she added, on Colombia-Europe services, which had better infrastructure and were 40% cheaper than air. It's a tradeland that has become the largest for containerised flowers.
However, air freight still had some advantages – freighters in particular, she said.
"There is more interest in freighter flights as the temperature fluctuation is less significant than it is in bellies. And soft fruit producers prefer fruit to go by air."
She cited one berry company which had saved €300,000 in claims by sending its fruit on freighters.
And she said, global trends meant air would still have a place in the perishables logistics market, owing to increasing global demand for imported products and processed foods, as well as greater consumption of fruit and vegetables in new markets.