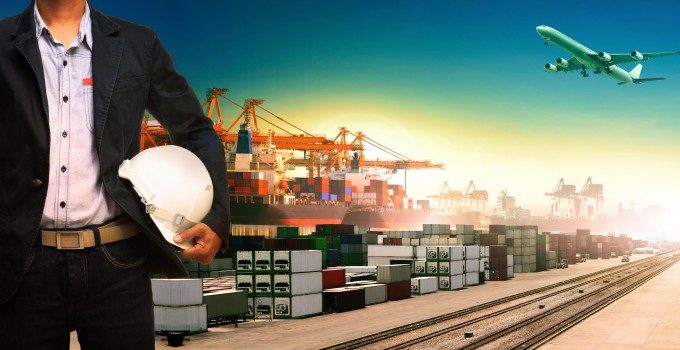 Some 95% of the chassis in the Los Angeles-Long Beach port complex are expected to eventually come under the management of a recently launched "pool of pools".
From the beginning of this month, the three largest chassis pools operating in the two ports formally began to jointly manage their fleets.
The US is unique in the port industry through its use of independently owned chassis, or trailers, on which containers are hauled to and from ports. Previously, they had mostly been owned by shipping lines, which, coming under increasing financial pressure, decided it was a non-core business and have steadily been divesting ownership to leasing companies.
However, the diverse ownership of the chassis has had a hugely negative effect on port operations, with issues such as repositioning and lack of capacity contributing to the terrible congestion the ports have seen over the last year.
However, the agreement between Direct ChassisLink Inc (DCLI), Flexi-Van Leasing Inc and TRAC Intermodal "clears the way for more efficient cargo operations by giving terminal operators and trucking companies at the ports of Long Beach and Los Angeles much more flexibility in obtaining chassis".
Three major chassis pools – Los Angeles Basin Pool, Direct Chassis Link Pool and Grand Alliance Chassis Pool – have all come together operationally.
Philip Conners, executive vice-president of Flexi-Van Leasing, explained the previous problems to delegates at the recent TPM conference in Long Beach.
"If you were a member of specific pool you could not use a chassis from another pool. A motor carrier would have to drop off one chassis at the terminal it was picked up from, and at the same pool area, and then go on to their next job which could be at a different terminal. This created a lot of extra movements which were not needed.
"For the terminal operators, it now means they do not have to segregate the chassis from different pools any more."
DCLI chief executive Bill Shea added: "In one recent example, DCLI repositioned 300 chassis into the TTI terminal at the same time as LABP moved 285 chassis out of the terminal – that was 585 movements that should only have been 15."
The 'pool of pools', which has been approved by the Department of Justice's antitrust division, will allow for complete interoperability of around 80,000 of the 100,000 chassis in the two ports, and Mr Shea predicted that more would follow.
"Most of the others should join us – West Coast Chassis Pool (WCCP) already has a foot in the door, and I think once they are comfortable with it, they will want to come in. That would bring the total number up to 95,000."