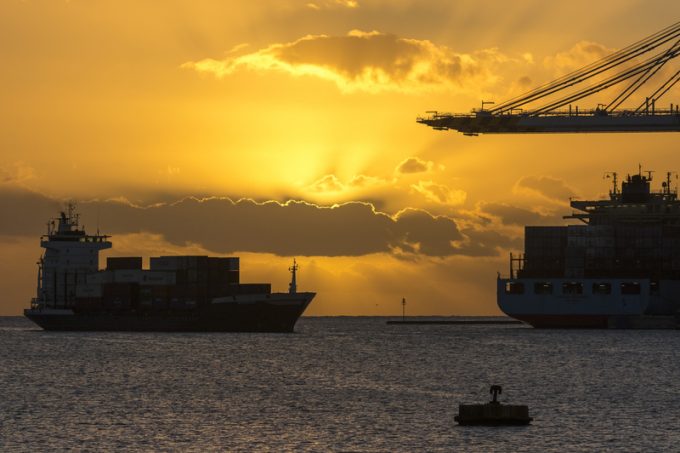 Containership charter rates continue to soar against a backdrop of tight supply across most sectors.
This is reflected in the latest idle tonnage report from Alphaliner showing 23 fewer ships (for 123,462 teu) in the idle fleet.
This is now down to 140 vessels, for 520,831 teu, representing just 2.2% of the global fleet.
The 23 includes 14 vessels undergoing scrubber retrofits "to fill sailing gaps in regular services or perform extra sailings" said the consultant.
One London broker told The Loadstar this week there was "no sign of a let up" in demand from charterers.
"Normally at this time of year carriers look to off-hire tonnage as we go into the slack season, but the reverse is happening, and lines want to hold and extend the tonnage they have and are desperate to fix new ships," he said.
"I had a big shipping line's in-house broker tell me the other day they would beat any rate in the market to secure a panamax ship that becomes open in the coming weeks," he added.
And Alpahliner said it expected charter rates to "strengthen further in the short and medium term, with charterers increasingly forced to accept owners' fixing conditions".
These would include paying to position and reposition the ship at the end of the charter, as well as charter extensions, at the option of owners, and performance bonuses.
However, with brokers reporting the larger sizes, of 7,500-13,000 teu, as 'sold out', the potential daily hire rates for these vessels remains hypothetical, although there are recent unconfirmed reports of an 8,200 teu ship being fixed at over $30,000 a day by a top-five carrier on a 12-month charter, which would be a new high.
Meanwhile, owners of ageing panamax ships that held off from selling them for scrap earlier in the year, are now obtaining good returns on these assets.
"The momentum remains positive for classic panamaxes of 4,000-5,300 teu, with only two in spot position, and continuously rising charter rates," said Alphaliner.
The consultant noted that intra-Asia and African trade niche carrier Gold Star Line had recently fixed the 4,294 teu Northern Guard on a one-year charter at $17,500 a day, a figure last achieved in 2011.
According to vesselsvalue.com, the lowest rate achieved for the ship by its German owners was in 2015 when Maersk chartered the ship for three months at $5,500 a day.
Since June, the value of the vessel, as recorded by vesselsvalue.com, has increased by some $5m to around $11m, reflecting its vastly increased earning power. By way of contrast, the scrap value of the ship has remained roughly the same, at about $6.5m. which explains why there is currently a dearth of tonnage being sold for demolition.
Braemar ACM reported this week that just seven containerships, with a total capacity of 11,500 teu, had been sold for scrap in the past 30 days.