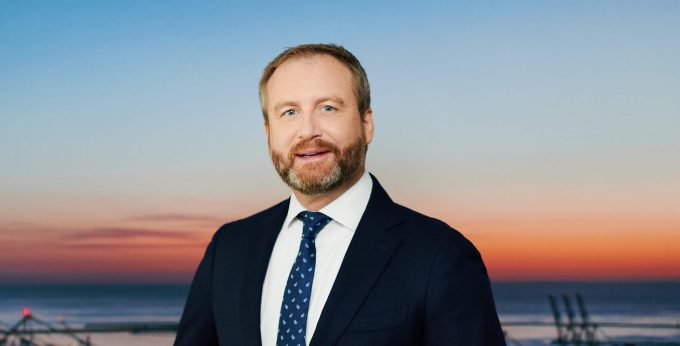 DCT Gdańsk has appointed Charles Baker (above) as its new chief executive, replacing Cameron Thorpe, who has left to guide PSA International's port projects in Belgium.
Mr Baker arrived at the Polish gateway after a stint as VP Americas for PSA International, managing a portfolio which also included the development of the new container terminal in the Cuban port of Mariel.
"I am deeply honoured to have been entrusted with this new role in Poland, and very excited to be able to work with the dynamic and professional team at DCT Gdańsk," he said.
"I look forward to working closely with both the internal and external stakeholders to bring DCT Gdańsk to the next level in terms of operational and service excellence to meet the needs of our valued customers and partners.
"I would like to thank Cameron for his great contributions towards the success at DCT Gdansk and for putting in place a solid foundation for the terminal's next phase of growth," Mr Baker added.
He began his career at Canada Maritime Agencies, which belonged to CP Ships. In later years, he took on management roles in leading shipping and port companies in the UK and the Netherlands, in operational, marketing, commercial and sales positions.