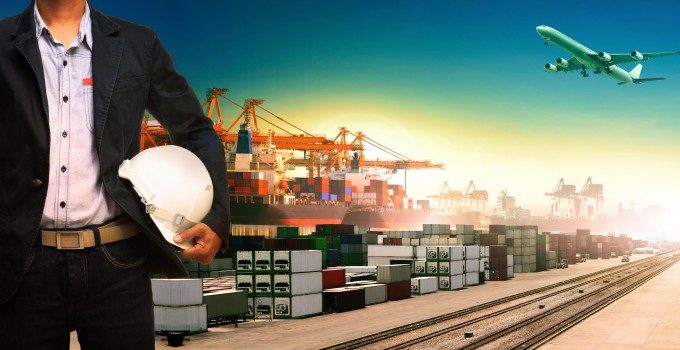 While market speculation about the future of CEVA Logistics has reached fever pitch, both analysts and the company itself have moved to quell rumours of its imminent demise after its refinancing programme appears to have been successful. However, question marks remain over whether the company will have sustained any long-term damage, either financially or in terms of its reputation.
At the end of last week, CEVA, which is owned by US private equity fund Apollo Global Management, announced that its debt-to-equity plans had been largely successful in recapitalising the balance sheet. Earlier this month, however, market rumours began to circulate after rating agency Standard & Poor's lowered its credit rating from B minus to SD (Selective Default), just days after the UK-headquartered logistics company pulled a planned $400m initial public offering. This was further compounded by a report in apparel trade publication Drapers that some garment companies' supply chains were at risk if CEVA went bankrupt.
However, the threat of bankruptcy appears to have been staved off. Before last week's deadline, CEVA received sufficient tenders and consents in its debt-to-equity swap with bondholders, that will reduce its consolidated net debt by €1.2bn.
CEVA expects to make an announcement on the exchange offer and restructuring plan in early May. In simple terms, it has covered one $686m tranche of debt, due 2018, with $664m in tenders and consents; a second tranche of debt of $606m, due 2020, with $531m; and has an aggregate principal amount of approximately $113m of its senior unsecured bridge loans.
Confirming the figures, a company spokesman told The Loadstar: "We have communicated our plans to our commercial partners, who understand the recapitalization offer will be positive news for the company. Interest costs will be reduced by more than €135m, approximately half the previous amount. The company also has an alternative path to ensure the recapitalisation is completed on a timely basis, soliciting votes for a pre-packaged plan of reorganisation. Both plans will result in a healthier CEVA and will not impact customers."
Analysts say that these measures mean it is highly unlikely that the company will go bankrupt. "The company is not going to become insolvent," said one analyst with close knowledge of the company. "Yes, it was technically in default, but that was only technical – it can still pay its bills and the financial profile has now been completely changed, with an additional $200m of cash injected into it."
That does not, however, mean that CEVA's travails are over. Part of the problem for CEVA's management now is that while financial implosion has been staved off, the company needs to turn around its faltering business. As reported in The Loadstar earlier this month, it has shown continued weakness in its contract logistics business, which although filled with blue-chip accounts, including Sony, Apple, VW, Heinz and Primark, and despite growing volumes, has shown declining profitability.
"The problem," the analyst continued, "is that it is unlikely the new shareholders are there as long-term investors. They will want to get their money out again, and the obvious way for the company to do that is go for an IPO. In order to do that it needs to work out how to start making money again."
One source at CEVA told The Loadstar that the company's problems were twofold: "Europe is very difficult for us at the moment, and although we've won contracts, they are increasing turnover, not profitability. And one of our problems is that although we are well known in the industry, our name is not so well known to shippers."
The analyst added that CEVA's reputation had been damaged too. "Financially it might be alright, the question is what all these rumours about bankruptcy have done to it operationally; what is the long-term damage of that and of the fact that is has been losing staff?"
Rumours about the company's future have circled the globe in recent weeks. One senior rival forwarder told The Loadstar: "CEVA has been on the ropes for more than a year, it can't survive the beating it is taking.

 I would imagine it's only weeks away before it is knocked out – if not for the count, then to stagger around for a while longer before the killer blow."
But another source at CEVA said: "It's bad – but not that bad."
And when contacted by a concerned carrier, a senior CEVA executive, in an email seen by The Loadstar, quashed the rumours, stating that neither shippers nor carriers need be concerned.
In a challenging market, it is hardly surprising that rival companies are keen to propagate news of a competitor's imminent downfall.
While forwarders have consistently shown better results than carriers in the economically challenging environment of the past two years, the strain is finally starting to show in what has traditionally been the most profitable part of the supply chain.
This is particularly true in Europe. Today Geodis Wilson announced that first quarter turnover fell almost 5%, year-on-year to €2.28bn, with turnover down 4.6% in Europe – although the freight forwarding division saw growth of 6.8%.
More clarity comes from DSV, in its interim financial results for the first quarter, which today said that gross profit declined 2.2%, while organic revenue growth fell 0.2%. EBIT before special items fell 8.1%. While DSV's business has a strong focus on European road transport, it fared slightly better in sea, where it saw volume growth of 2% against a flat market, and a fall of 2% in air, mirroring the market.
Kuwait-headquartered Agility, meanwhile, saw first quarter net profit grow 46% year-on-year, to KD10.1m ($35m).
May 2 update : CEVA announced today that it has been successful in its completion of private exchange offers, recapitalization of its balance sheet and new capital raise.
"We are pleased to be successfully completing the recapitalization and are appreciative of the support of our creditors in this effort. CEVA is now a much stronger competitor in the supply chain industry and we look forward to growing with our customers around the world," said Marvin Schlanger, CEVA's chief executive officer adding that "this is a transformational transaction that positions CEVA to better serve our customers and develop new supply chain solutions and services to meet their needs".