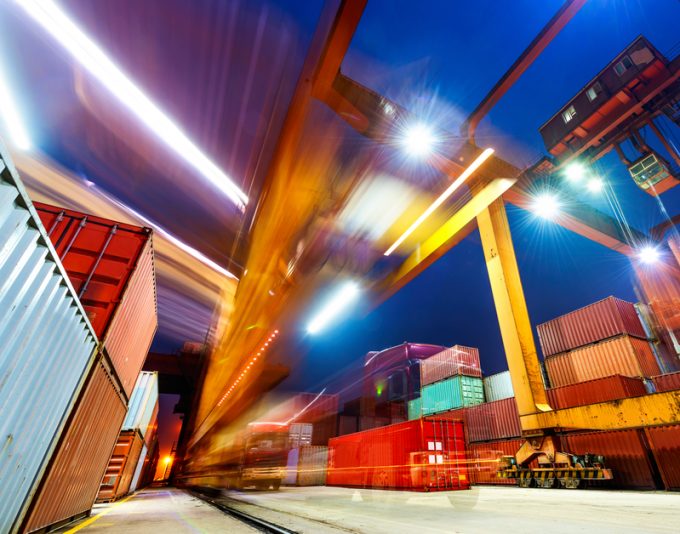 The acute equipment shortage in Asia means containers are being prioritised for higher-paying transpacific spot cargo.
The China to US components of today's Shanghai Containerized Freight Index (SCFI) recorded another big jump in spot rates, after the implementation by carriers of a sixth consecutive successful GRI on 1 September.
Spot rates to the west coast jumped a further $119 on the week, to a record $3,758 per 40ft, a staggering 129% higher than at the beginning of the year and 140% above the rate of 12 months ago.
Not to be left out of the transpacific freight rate bull run, spot rates to the east coast ports increased by $330 per 40ft this week, to take the market rate to $4,538, 72% above the level of a year ago.
And The Loadstar has received reports from a Shanghai-based agent that some carriers are touting rates of more than $4,000 for the US west coast and in excess of $5,000 for the east coast for guaranteed September shipments.
Carriers are deploying extra loaders on the route, including THE Alliance, which said yesterday it would put on two additional sailings this month "in view of the high market demand". However, headhaul space is still reported to be "very tight".
Jon Monroe, president of Jon Monroe Consulting, says BCOs with space allocation problems are turning to NVOCCs in an attempt to solve their supply chain issues, but even the biggest non-operating carriers are experiencing rollovers and seeing big rate hikes.
"NVOCCs are both beneficiaries and victims of Covid-19," said Mr Monroe. "On the one hand, they struggle to obtain bookings and manage space with their contracted carriers, and at the last minute are faced with rate hikes. On the other hand, those that have close relationships with their carriers at the load port can sometimes get additional space."
Washington state-based Mr Monroe suggested American consumers were "living through a lifestyle change" driving the demand for a home fitness equipment boom as gyms remain shuttered, as well as computers and laptops to support home working.
Meanwhile, the spot market for Europe was much less frantic, this week's SCFI reading for North Europe edging up just $13, to $1,042 per teu and rates to Mediterranean ports increasing $23 per teu, to $1,082.
Martin Holst-Mikkelsen, head of ocean freight EMEA at Flexport, told The Loadstar that, although space to Europe was still "very tight", he had "encountered less rolling" in the past few weeks.
He said most carriers had successfully applied peak season surcharges on the route and reports to The Loadstar suggest carriers are also ramping up terminal handling charges at European ports.
"We expect the situation and market strength to last at least well into October if not beyond," said Mr Holst-Mikkelsen.
"We expect this year to be different from recent years, where factories generally ramp up slowly after the Chinese Golden Week holiday. With a very strong order pipeline and backlog, factories are going to focus on getting back up to capacity at a very fast pace."