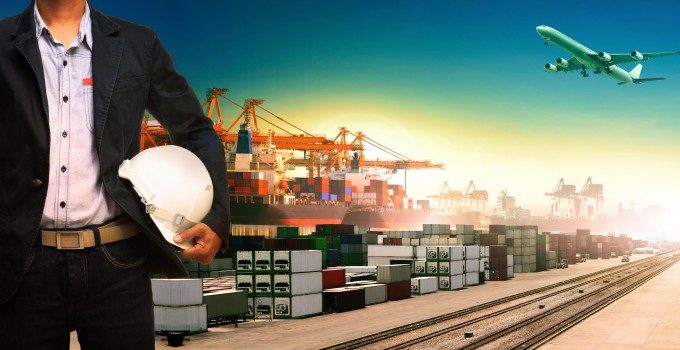 An increasingly slimmer Cargolux is now looking to fill three top management positions following yet another resignation: this morning chief operating officer Peter van de Pas announced he will quit at the end of March.
A source close to the airline said the executive committee member and senior vice-president had fought against the HNCA deal, which has also led to the resignation of sales and marketing vp Robert van de Weg.
Former KLM executive Mr van de Pas had, reportedly, said he would resign if the Chinese deal went through. But he is nearing retirement age and has, it is believed, come to the end of his five-year contract.
For Cargolux, the resignations would rather neatly allow a new CEO, of course, to bring in his or her own management team. Market speculation has centred on Bruno Sidler, currently COO of DKSH, a Swiss logistics-focused services group.
Mr Sidler, formerly COO of Ceva, has been linked to Cargolux in the past. As president and CEO of Panalpina, he was on the board of Luxair, the majority shareholder of Cargolux, and is thought to have applied for the CEO position previously. There is also speculation that he could bring in Wolfgang Meier, executive vp at AirBridgeCargo, who worked with him at Panalpina, and who also worked – although apparently less happily – with Robert Song, now of HNCA.
The airline is currently still reeling, however, from the shock news of of Mr van de Weg's departure.
"He loves the airline and wants it to thrive," a now former colleague told The Loadstar. "And he is beloved by the staff here. He is a people person and fits into an airline which is really run by enthusiasts. People here go the extra mile."
He added that the carrier's "unique culture" could be a barrier to some applicants.
"It takes time for someone from outside to fit in."
He revealed, however, that Richard Forson, interim CEO and CFO, had finally been accepted by his co-workers. "He was from Qatar so he had an uphill climb. But he turned out to be clever, hard-working and he cares."
Mr van de Weg, meanwhile, has tried to stay out of local media reports following his resignation.
"I really don't want to put oil on the fire," he told online media outlet Paperjam. "It will not help Cargolux.
"I am very sad to leave the best cargo company in the world, but I had no choice. The situation became unmanageable for me. It was one of the hardest decisions of my life and one which doesn't make me happy."
Cargolux chairman Paul Helminger told Paperjam: "It is very regrettable. Robert has shown that he is a great businessman."
But, he acknowledged, the decision was a "logical consequence of his position [on HNCA]".
Another airline insider said he hoped Mr van de Weg might be able to return, and cast doubt over the longevity of the deal with HNCA.
"If it failed, a lot of people would look very stupid, but the money is still not in the bank."
He added that in December, rival AirBridgeCargo was given fifth freedom rights from Shanghai to the US.
"We [Cargolux] weren't offered this. All HNCA cares about is volumes at Zhengzhou. It doesn't care about the value or the yield, it doesn't care if all the cargo has to be trucked from Shanghai or Hong Kong. So long as volumes go through Zhengzhou, it doesn't matter."
The new CEO is being sought by headhunter Spencer Stuart with applications expected by February 12.