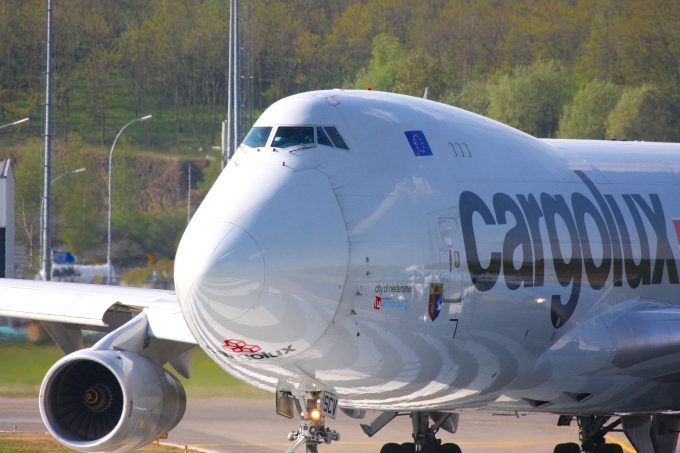 Cargolux's new Chinese airline is set to ply the Asian skies in the first quarter of next year, after its board yesterday approved a $77m investment in the joint-venture.
The new carrier is on the lookout for three used 747Fs to start operations, rising to a fleet of five within the first year.
Separately, the Luxembourg carrier today announced that it saw a rise in its operational performance during 2015. The carrier flew 114,792 block hours, 8.8% more than in 2014. Tonnes sold grew 7.4% to 889,746 while the average load factor remained largely unchanged at 66%, due to the increase in its fleet size.
Cargolux China will be based in Zhengzhou (CGO), but operate only non-domestic routes to begin with, focusing on South-east Asia and the transpacific.
The $77m investment gives Cargolux a 35% shareholding in the new airline, giving it total start-up capital of $220m. Cargolux shareholder HNCA holds 49%, while Henan Airport Group and an airport investment company own the remaining two 8% shareholdings each.
According to Luxembourg media, HNCA has an option to sell 14% to another Chinese investor.
Cargolux must raise the $77m from shareholder loans and cash, but according to the original 2013 agreement with HNCA, the new airline would be eligible for subsidies.
The document states that new airlines operating out of CGO receive a one-time award of Rmb200,000 ($30,400) if it intends to run for more than a year. They would also receive a "market promotion allowance" of Rmb200,000, to be spent on local advertising. In addition, international scheduled cargo airlines with a load above 50 tons, receive Rmb200,000 per flight, and Rmb150,000 for Asian flights. The subsidies reduce after year one. Road transport subsidies are also available.
According to Luxembourg media Paperjam, Cargolux has also been awarded new traffic rights from China to the US and Latin America by the Chinese authorities.
Cargolux, perhaps unsurprisingly, remains bullish on China despite the significant economic slowdown – currently at its lowest (6.9%) in 25 years. At the end of last year, analysts at Seabury noted that "Chinese trade is not terrible. Its share of global air trade grew from 27% in 2012 to 30% in 2014″.
It added: "The stagnation in China's air trade growth in 2015 was in line with global air trade stagnation, therefore maintaining its 30% share of global air trade in the first eight months of 2015.
"In absolute numbers, 2015 isn't as bad compared with 2013, as the industry might have been led to believe. Seabury believes that in the long run, China will continue to grow and outpace the rest of the world… [We] remain relatively bullish about China's longer-term prospects."
In September, Cargolux CEO Dirk Reich dismissed comparisons of the new joint-venture airline with Jade, the failed Lufthansa JV airline.
He said: "We specifically looked at Jade, and found there were reasons why it failed. One is that it was a joint-venture between competitors, and that's a mistake. We have no other airline and so no conflict of interests.
"Also, Jade was short of pilots and the management team was 'parachuted into' China. It will be completely different this time."
Cargolux is now sourcing pilots for the new airline in China.