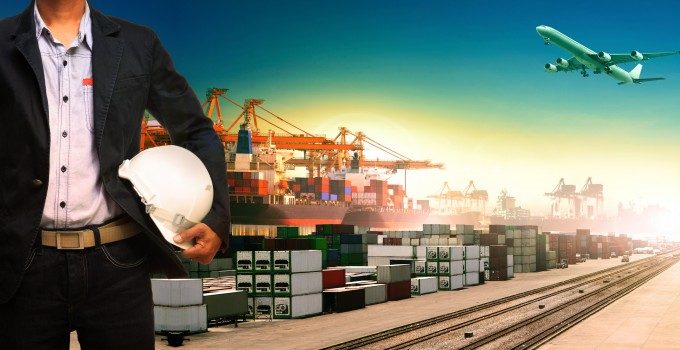 Cargolux China, the new joint-venture airline, should be ready, "on a contractual basis", by the end of the year.
Speaking as Cargolux's 13th 747-8F arrived in Luxembourg on its delivery flight from Seattle, Dirk Reich, CEO, said: "We are still in the middle of preparations – but the intention is clear."
The carrier had its first board meeting outside Luxembourg, in Zhengzhou, last week to work out more of the detail on the JV with its fellow shareholder, HNCA Group.
The news of the JV comes as three aircraft from Jade, the failed joint-venture between Lufthansa and Shenzhen Airlines, are prepared for auction next month, sparking inevitable comparisons with Cargolux China – especially as the Chinese market softens.
But Mr Reich (above) insisted that Cargolux China would be different.
"We specifically looked at Jade, and found there were reasons why it failed. One is that it was a joint-venture between competitors, and that's a mistake. We have no other airline and so no conflict of interests.
"Jade also was short of pilots, and the management team was 'parachuted' into China. It will be completely different this time."
Cargolux will be the exclusive sales agent for Cargolux China, which will operate some 60-80% of its routes on the transpacific, with the remainder used on intra-Asian routes.
"China also wants to connect to Australia and Africa," said Mr Reich, adding that Cargolux would retain round-the-world and European operations.
The carrier plans to start with three 747Fs, rising to five after about three years. Mr Reich said the board was considering both new and used aircraft.
"We are looking at the Jade aircraft, but they will come a bit too soon, and there are some downsides. Some of the documentation is not right, they haven't been used for six years and one engine is missing."
Despite a soft market, with many European carriers struggling for both yields and volumes on Chinese routes, and increasing competition in Europe from competitively priced Chinese carriers, Mr Reich said the Chinese routes were successful.
Only about 10%of the cargo comes directly from Zhengzhou – mainly the Foxconn factory – the rest is trucked from Shanghai, Beijing and surrounding areas. But, he said, you only needed to look at the development around Zhenzhou to be confident of a market.
"In the hinterland there are hundreds of cranes, thousands of people. It is still growing disproportionately. You can see how dynamic is it. There is huge market potential. Yes, there will be some effect from the financial slowdown but we are very confident. Growth will be at least 5% in the years to come."
The new cargo terminal at Cargoux's China hub opens in three months, he added.
Cargolux's other big current issue is the continued negotiations surrounding the collective work agreement with the unions, which had been concerned about the possible loss of jobs to China. But, confirmed Mr Reich, all maintenance would continue to be carried out in Luxembourg. Some pilots, he added, were excited by the prospect of flying in China, where the jobs are "well paid".
He added: "Some see it as an opportunity. And because of our growth, we have secured about 200 more jobs. The unions have seen an increased fleet, more jobs and that has only happened because of that traffic to China."
Cargolux Italia, its lower-cost airline and another union concern, appears to have stuck, for now, at three aircraft. But Mr Reich said it could potentially expand and add more opportunities.
"We now have new traffic rights. If the fleet and jobs in Luxembourg increase, the unions don't mind about what happens in Cargolux Italia."
Union negotiations start again on 11.11 at 11, he laughed, and the sides hope to agree by the end of November.
"But if we don't, it's not catastrophic," he said. "We carry on as before."
In his speech after arriving on the new aircraft, he praised Cargolux's "enthusiastic" 1,700-strong workforce.
The new freighter has livery depicting the kind of things air cargo carries, and features the biggest decal that Boeing has ever put on a plane – made up of 460 individual parts. It is illustrated by Belgian artist Philippe Cruyt, a children's cartoonist who began work on the design some 10 years ago. It was decided to use it, with Boeing's support, on the occasion of the airline's 45th birthday.
The aircraft, which arrived with a full cargo from Seattle, is named City of Redange-sur-Attert, much to the delight of the city's mayor.
The size of Luxembourg has made it increasingly difficult for the airline to find places to name its aircraft after – this 'city' has a population of just 4,000.
Cargolux's 14th, and final 747-8F in this order, will arrive in 2017.