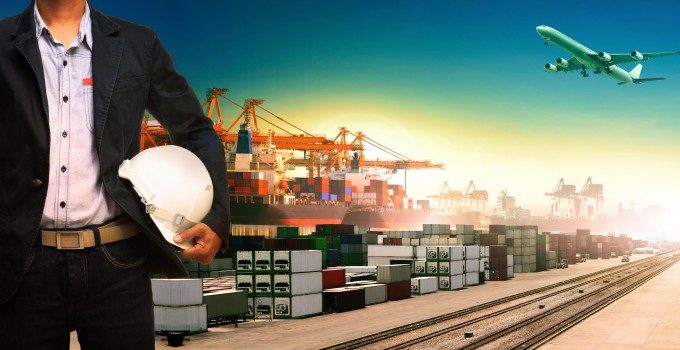 Amid five straight months of government protests that have pushed Hong Kong into recession, the peak season has arrived for Cathay Pacific Cargo.
And Frank Yau, head of cargo sales Hong Kong said: "While the situation in Hong Kong remains volatile, it is worth reiterating that the cargo business is carrying on as normal."
The city entered a technical recession in the third quarter, according to the South China Morning Post, with the economy shrinking an "alarming" 3.2%.
Cathay's cargo figures for September show a 4.4% year-on-year drop in volumes to 172,637 tonnes, while revenue freight tonne km (RFTKs) fell 5.3%. Nine-month tonnage fell 6.8% and RFTKs by 0.7%.
Hong Kong International Airport reported a similar decline in September, with volumes down 5.9% year on year to 406,000 tonnes. However, this was a slower contraction than in previous months, the airport noted, and transhipment cargo saw significant improvement and Japan and India contributed positive growth.
Since late September, Mr Yau said, Cathay had seen an uplift in both volumes and yields with the traditional seasonal peak getting under way.
"We have seen a spike in demand to prepare stock for Singles' Day, Thanksgiving and Christmas, and the volumes out of Hong Kong have been slightly higher than we might have predicted a month or so ago.
"We anticipate the peak will last into early December. Then we and the wider industry will await the outcome of the trade talks between the US and mainland China.
"Local market sentiment is more sensitive to big-picture issues rather than to Hong Kong itself; in particular, the slowing global economy and trade tensions between the main markets on the transpacific route."
Tracey Ma, the airline's new cargo sales manager for Hong Kong, added: "The major challenge to the cargo market is the increasing unpredictability of the traditional peak, which is no-surprise given the uncertainties affecting the global economy and local business environment.
"As we approach November, we are getting ready to capture an upward trend in the market driven by the major year-end as well as e-commerce sales activities."
Post-peak, Cathay believes there will be a "tough" start to the new year, but the carrier is looking to 2020 with "cautious optimism".
"Beyond the economics, there are some additional challenges," said Mr Yau, noting the upcoming tightening of cargo security procedures, brought about by the International Civil Aviation Organisation (ICAO) initiative requiring 100% shipment screening by July 2021.
The requirement, which has already been delayed, will be phased in from the start of next year, beginning at 25% of all shipments and increasing to 70% by the end of 2020.
"This will have an impact on Hong Kong's efficiency as a cargo hub, because individual consignments must be screened before shipments can be built up," Mr Yau explained.
"There is also a cost implication of around 3%-10%, depending on the distance that shipments travel. While the Cathay Pacific Cargo Terminal and some of our agents are investing in the equipment, these are costs that will be reflected across the overall market in Hong Kong," he added.